INVOLVING 'excellent young boy' Fabio Jalo in League One games will be discussed by Barnsley's coaches but he may have to wait for his opportunity.
The 16-year-old netted his first two senior goals in the 4-2 EFL Trophy win at Doncaster Rovers on Tuesday.
Assistant coach Martin Paterson said: "Anybody who is performing well and scoring goals will be in the discussion, but we have to remember his age and his minimal exposure to first team football. That's not to say he won't be involved but we have lots of attacking talent.
"We were told when we walked through the door that we have good young players. We've watched the under 18s and 21s games, and integrated some of them into training.
"We've seen enough from the young boy to see the talent and hopefully he can build on the goals on Tuesday.
"He's very very exciting. Everybody saw his qualities. I have worked in development coaching and it is important to acknowledge that he has talent but realise how far he has to go and how much he has to work on his game.
"That hunger index has to stay high.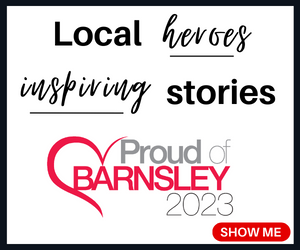 "I don't think managing his expectations will be an issue. We're humble and so is he. He's an excellent young boy with a good attitude."
Barnsley's victory on Tuesday means they have qualified for the knock-out stages, with the first round on the week commencing November 21. They are currently top of the group but could finish second if Lincoln City beat Newcastle United under 21s on Tuesday. The top two go through.