A BARNSLEY man accused of 'violently' swinging - and subsequently killing - a nine-week-old baby has been on trial.
Emergency services were called to Great Houghton just before 9pm on November 30, 2018.
When they arrived, a young boy, called Hunter, was taken to hospital - but he died on December 3 with a bleed on his brain.
The jury, sworn in last week, were told he had also suffered leg fractures.
Leon Mathias, 33, is accused of swinging his son by his legs or shaking him, Sheffield Crown Court were told.
Mathias was charged with the murder in relation to death, as well as wounding with intent, in February last year.
Hunter's injuries were examined in a post-mortem as well as in an x-ray and CT scan.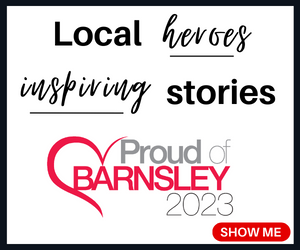 Prosecutor Robert Steen Smith KC said: "The result of these examinations is that these medical experts have identified the presence of three separate lower-limb fractures.
"At least two of these fractures occurred on separate occasions.
"One of them was found to be sustained in the time scale which could have happened at the time of the incident which resulted in the fatal injury."
He added that the injuries were those expected when a child has been 'physically' shaken or had their limbs twisted.
"Clearly you may conclude a child of this age could not have sustained these injuries themselves as a result of accident.
"As a result of the injuries themselves demonstrate he had been subjected to physical violence."
The prosecution alleged Hunter was 'violently swung' after Mathias lost his temper, potentially due to the baby crying.
The trial will continue next week.