A HOUSING firm prosecuted at court by Barnsley Council having flouted planning regulations - before re-submitting an application for 97 homes - are set to be denied again by councillors.
Gleeson Developments, responsible for a completed two-part estate off Lowfield Road, Bolton-upon-Dearne, had initially been refused consent for a proposed third phase on the site due to a row over the material used on its driveways which was not permitted by the council.
The row related to gravel drives, which were a breach of planning conditions to the tarmac alternative agreed on, and resulted in an £8,000 fine being issued to following an appearance at Barnsley Magistrates' Court.
However a resubmitted bid for phase three at the site is set to be rejected again by the council's planning board on Tuesday due to highways safety which saw 215 objections lodged, the Chronicle can reveal.
A planning report said: "This application is a resubmission of a previously refused scheme and members will be aware that there has been a long planning history with this site and others developed by Gleeson in the borough.
"This culminated in several planning appeals and enforcement action, related specifically to the use of loose aggregate material for driveways.
"This matter has now been resolved and driveways on existing developments have either been, or are in the process of being, hard surfaced.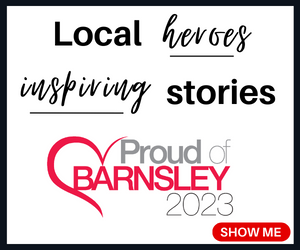 "The site is located on the field adjacent to an existing housing estate constructed by Gleeson Homes at Lowfield Road in Bolton-upon-Dearne which is known as Lowfield Park.
"It is effectively for a third phase of the development, with the first phase of 60 dwellings approved and the second phase of 58 dwellings."
Although the proposals are for land designated as 'green field' in the council's local plan development blueprint, highways concerns form the crux of why the board - which can put forward its recommendations to councillors before a vote takes place - decided against the bid.
Access points to phase three would be taken via Prior Croft, according to Gleeson Homes' application, and would therefore cross a controversial humpback bridge which has been deemed too narrow by the council's highways team and raised as a concern by Network Rail.
Mitigations to balance the issues have not been deemed acceptable, according to planning bosses.
"Numerous concerns are raised about the ability of Lowfield Road to safely accommodate the increase in traffic as a result of the development," the council's planning report added.
"The humpback bridge has a narrow width, and poor forward visibility - it is also pointed out that the bridge has been identified to be a public safety risk by Network Rail.
"It is asserted that subsidence has occurred on Lowfield Road as a result of the existing amount of traffic using the road and that this would be made worse by the development.
"The proposals would result in an unacceptable impact on highway safety due to the intensification of use of the railway bridge over Lowfield Road, a known substandard access route.
"Furthermore, the traffic signal scheme, proposed as mitigation by Gleeson, has been assessed as unacceptable in highway safety terms.
"The applicant has not submitted sufficient details to demonstrate that the impact of the development and associated traffic on the wider highway network, and in particular the Station Road and Angle Street junction, can be adequately mitigated to ensure safe, secure and convenient access and movement as required."
* A spokesperson from Gleeson Homes declined to comment when contacted by the Chronicle.