BARNSLEY'S only Conservative MP has backed new Prime Minister Rishi Sunak - but says she's still 'fond' of Boris Johnson.
Sunak, the former Chancellor, was announced as the leader of the Tories on Monday after Penny Mourdant backed out of the race to become the next Prime Minister.
Miriam Cates, who represents Penistone and Stocksbridge, said: "The events of the last few weeks have been unsettling for our whole country and it became clear that Liz Truss did not have the support required to continue as Prime Minister.
"I have great respect for the swift decision she took to resign, despite the huge personal cost to her and her family.
"Rishi is one of the most gifted and able people I have ever met and an outstanding communicator.
"He is a serious politician who navigated the pandemic with enormous skill and designed successful support schemes that rescued millions of individuals and businesses across the country from financial ruin."
Former Prime Minister Boris Johnson, who was replaced by Truss earlier this year, was in the running to return to Number Ten - and Cates says she has 'huge admiration' for him.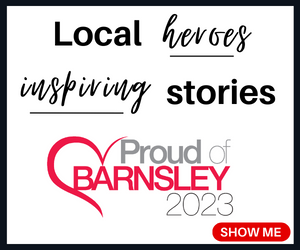 "I have huge admiration for Boris and I supported him until the very end of his premiership, even after over 50 ministers had resigned and many more of my colleagues had publicly denounced him," she added.
"Boris delivered Brexit and to many he symbolises the 'realignment' of voters that emerged first in the Brexit referendum and was then cemented in 2017 and 2019.
"I know many of my constituents are fond of Boris, as am I.
"I understand that and still believe that the way he was ejected from office was undemocratic.
"But we cannot go back in time and the most important thing right now is to restore the reputation of our economy and our party with competent and stable government."