MORE than £650,000 worth of drugs were taken off the streets in Barnsley in South Yorkshire Police's day of action this week.
Operation Duxford - which took place on Wednesday - saw scores of officers work alongside teams from Barnsley Council, the Environment agency and British Transport Police.
The results have been described as the 'best the district has seen' in terms of drugs and arrests - and the figures are likely to rise even further.
A total of 17 arrests were made by officers, as well as five successful search warrants and two weapons were recovered.
More than 650 cannabis plants were recovered - with all drugs seized valued at around £670,000.
New Chief Superintendent Simon Wanless told the Chronicle: "Days like this are really important.
"It's really important that the public see and recognise what it is we're doing.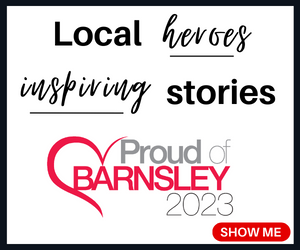 "As much as anything it's that the criminals see what we're doing - there's no place to hide.
"That for me is the bigger part of this - deterring criminals.
"Whilst I'm a big advocate of these showcase days, it's not to say that staff are not working equally as hard on a normal day.
"And actually a lot of our really good results come on those days but we're getting significantly good results on every other day of the week."