A LOCAL appeal for children's toys has reopened once again in the run-up to Christmas after almost 10,000 donations over the last few years - and this year it might be more important than ever.
The Barnsley Christmas Toy Appeal, launched two years ago by Tony Batty and Liam Hardcastle, hopes to send toys to young children who may need a helping hand in the festive period.
The first year saw more than 5,000 donations and then the second around 4,500 - and there's hopes of equalling that number this year.
The cost-of-living crisis has hit families hard across the borough, with many residents being faced with the tough decision of whether or not they put food on the table or heat their homes.
It makes the appeal even more important this year as bills continue to spiral - and the pair are once again appealing for the 'brilliant' Barnsley community to get involved.
Tony, of Tony's Barbers on Racecommon Road, told the Chronicle: "We originally started the appeal in lockdown to help out people who were poorly.
"The first appeal raised 5,000 toys and then the second raised 4,500.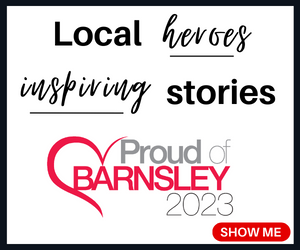 "We're just trying to get everybody on board this year.
"It's going to be harder this year because of my personal situation so we're hoping for more drop-off donations rather than us collecting."
The collection comes in a year where the cost-of-living crisis has hit families hard - and many children are living in poverty and a record-breaking number of kids in Barnsley are on free school meals.
Statistics, revealed by the Department for Education, show that 9.593 children in Barnsley were eligible for free schools meals in January.
It equates to more than 27 per cent of all state school pupils across the borough.
They're the highest figures on record, up from 26.1 per cent the year before.
In state-funded special schools, more than 52 per cent were eligible - the highest of all types of state education.
It's higher than the national average of 22.5 per cent - with the cost-of-living crisis having an effect on the pockets of local families.
Research conducted by Loughborough University, on behalf of the End Child Poverty Coalition, also shows 33.4 per cent of children aged 15 and under were living in households with less than 60 per cent of the national median household income after housing costs.
Tony added: "It's terrible at the minute, I've never known anything like it.
"People are coming into the barbers talking about their bills.
"If we can collect enough to put smiles on people's faces then that will be great.
"You can't knock the Barnsley community - they've always been great."
If you want to get involved in the appeal, there's drop-off points available at Tony's Barbers on Racecommon Road, at the accountancy firm next door and also at Stonehouse Travel in Mapplewell.
Visit the Facebook page 'Barnsley Christmas Toy Bank' for more information.