BARNSLEY'S new police boss is urging residents to speak up when crimes occur and said parents need to take responsibility for their child's actions.
Chief Superintendent Simon Wanless said his officers are working proactively to stop antisocial behaviour across the borough - but admitted the force need help from residents.
He said: "We can't do anything about something we don't know about.
"There's an element of us relying on the community to putting some effort in themselves.
"Making sure they contact us at the time it occurs rather than waiting for a public meeting a few weeks later.
"There's very little we can do after the event.
"If they can identify some of the perpetrators that saves us an awful lot of trouble in dealing with young people that blight the communities.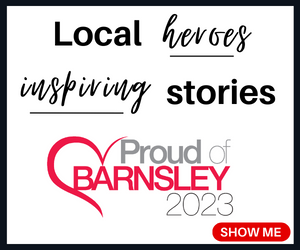 "I say young people because it predominantly is.
"I would much rather get into these issues at an early stage than wait until it becomes a rolling stone that we can't stop."
Chf Supt Wanless said they can speak with schools, but it comes down to the parents to teach their children how to behave.
"Some of this is about family and parental values," he added.
"We're relying on parents to guide their children on right and wrong.
"Some of it is about not just us educating children, but putting it back to parents and them taking responsibility for their children's behaviour."