LEGENDARY Barnsley manager Danny Wilson is due attend Worsbrough Bridge's crucial match against Parkgate on Saturday.
Danny and Barnsley Mayor Sarah Jane Tattersall are set to unveil a plaque marking the club's centenary, which they are celebrating this year, at 2pm before the game starts at 3pm.
Wilson – who guided the Reds to the Premiership in 1997 – will also be signing copies of his new autobiography 'I get Knocked Down' and has agreed to donate £3 from every book sold on the day to the club.
Bridge manager Luke Forgione said: "It should be a special day as we celebrate the centenary.
"To have Danny Wilson there is great for the club.
"He's well-respected in Barnsley and hopefully it will boost the attendance a bit.
"We have to make sure we focus on the game and pick up a win."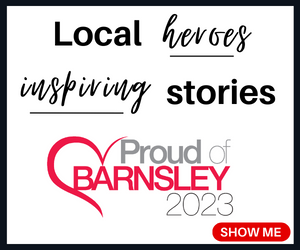 Worsbrough are 17th in the table, with 14 points from 17 matches.
They are two points clear of the bottom three which currently contains near neighbours Athersley Rec as well as Worsbrough's next two opponents.
They are due to host bottom club Parkgate then second-bottom Glasshoughton Welfare a week later.
It looks like an opportunity to put distance between themselves and the clubs in the relegation zone but Forgione is not taking those games lightly.
He said: "They will be difficult games – just as difficult as against anyone else. Glasshoughton is almost a local derby for us, and we know their manager well.
"Parkgate are bottom but they have picked up a lot of players recently who make them stronger.
"I don't expect them to be in the bottom three come the end of the season."
Bridge lost 3-0 at high-flying Rossington Main on Saturday.
The hosts scored in the 44th, 55th and 70th minutes.
Athersley Rec drew 2-2 at Selby Town on Saturday.
After a goalless first half, Cole Patrick and Ethan Nixon put the Penguins in front but Selby levelled both times.
The result ended a run of four successive defeats.
Rec have now drawn two and lost ten of their last 12 games.
They are third-bottom with 12 points from 17 games.