TWO Barnsley charities have come together in a bid to help reduce homelessness on the town's streets in the run-up to Christmas.
Barnsley Churches Drop-In Project and The Rucksack Project launched their combined winter scheme which sees volunteers take to the town centre to help those in need.
Running up until December 16, an appeal for donations has begun.
Organiser Adie Flute told the Chronicle that demand is rising - and on average 60 people a night are helped.
He added: "It is a lot of people when you think about it.
"It's really nice that so many people are chipping in and doing their bit to help out, especially with it coming up to Christmas - a time where people most need the support.
"We aren't a big city like Sheffield or Leeds, but that doesn't matter because at the end of the day, we are still helping people and when you see the amount of people who show up at the drop-ins, we know it's not for nothing and we are actually doing a good thing.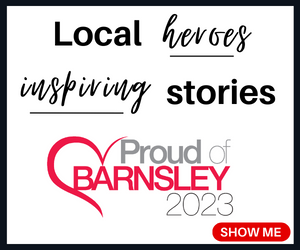 "We are asking for donations of warm and waterproof coats, hats and gloves, underwear, toiletries, rucksacks, cartons of orange juice, instant coffee and long-life milk."