A CARE home resident who was left with a four-day erection due to staff negligence has been awarded compensation from Barnsley Council following an investigation into the incident.
An investigation by the Local Government and Social Care Ombudsman concluded that the man - named as 'Y' in a report - had to undergo surgery and has been left with permanent damage.
A safeguarding investigation was carried out after Y visited his mother's home - referred to as Mrs B - in February and indicated that he had experienced some pain in his penis.
The unnamed, council-commissioned home recorded this in its communication records, and decided to contact the GP the following day, suspecting a possible urine infection.
A urine sample was to a GP, which showed Y - who has Asperger's syndrome and has lived at the home since 2015 - 'did not have a urine infection', but the communication record for the next day says at 10am Y came downstairs and it was 'clear he had an erection'.
The report, which was revealed this week, said: "The healthcare record says Y told the senior carer that the erection would not go down, but staff checked on him at 8.30pm and he said he felt okay and was not in pain.
"At 9pm, staff checked again - Y said he was in pain, so staff called 111.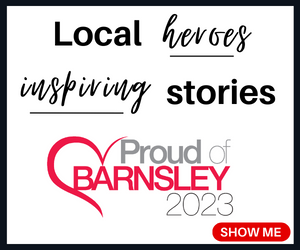 "A clinician called back at around 9.40pm and said Y would need to go to A and E as soon as possible.
"At hospital, Y was diagnosed with priapism - this is described on the NHS website as a painful, long-lasting erection.
"It says if someone has an erection that lasts more than two hours to call 999 or got to A and E.
"Prompt treatment is needed to avoid permanent tissue damage that can cause erectile dysfunction.
"Y had to undergo surgery and has been left with permanent damage.
"Mrs B says staff at the hospital told her that Y was left 'far too long'."
The ombudsman also concluded the home had allowed Y's toenails and beard to overgrow, he suffered a serious injury due to neglect, allowed him to wear too-small shoes, his dental hygiene was not properly looked after and Mrs B's concerns were not 'listened to' by the council.
Following the incident and further complaints, Mrs B said she was not happy for Y to be discharged back to the home because of her concerns about the level of care he received there.
She wanted Y to come home with her, where she would care for him, but the council asked her to identify care homes closer to where she lived.
However, Y was discharged from the hospital, back to the home, and continues to live there.
The council apologised to Mrs B and paid £200 to 'recognise the distress caused'.
Coun Jenny Platts, cabinet spokesperson for place health and adult social care, added: "Barnsley Council has fully engaged in the Local Government and Social Care Ombudsman's investigations.
"We continue working with residents, providers and carers to develop our vision for adult social care, where all the care and support are available at the right time and in the right place.
"It is vital that we are confident in the quality of care and support people receive in care homes, and note the areas we can follow up with our providers arising from aspects raised in this case."