MEASURES put forward to slow down traffic at a speeding hotspot will have the opposite effect, according to an MP who has urged Barnsley Council's highways bosses to reconsider their plan.
Miriam Cates, Conservative MP for Penistone and Stocksbridge, has received letters from Thurlstone residents about the traffic regulation order (TRO) plan for the A628 Manchester Road.
Motorists have been clocked hitting speeds of up to 76mph, leading to a council plan to introduce double yellow lines due to build-ups of parked vehicles which they believe has added to the danger, as well as an extension of its 40mph limit.
However, Ms Cates believes removing vehicles will do little more than encourage motorists to speed.
Since February, when she met with Barnsley Council leader Sir Steve Houghton, head of highways, Matthew Bell and network manager Damon Brown, she has been working to ensure double yellow lines along residential sections of Manchester Road are 'carefully considered'.
She added: "As part of this review, radar speed surveys have taken place along a stretch of Manchester Road for weekly periods in March and August, which aimed to gather evidence as to the speed of vehicles with and without the proposed double yellow lines, through the use of traffic cones on the highway to represent the double yellow lines scenario.
"Although I was grateful for Barnsley Council undertaking this research, I expressed my concern about the way in which the study was carried out in that it would not be representative of the restrictions in reality.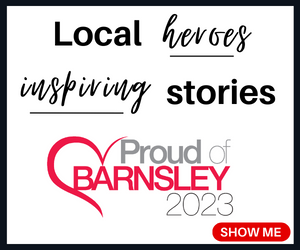 "Despite this, the highways team are now planning to go ahead with the restrictions based on the results from these surveys, which suggested that speeds along Manchester Road are currently higher than they would be with the introduction of the restrictions.
"Therefore, I have arranged a further urgent meeting with Mr Brown, which will take place later this week.
"A number of residents have already been in contact with me to share their own concerns as to how the surveys were carried out, and I'd be grateful for any further comments that you may have."
A no waiting at any time order relates to a stretch through the centre of Silkstone from The Red Lion Inn, sections of Manchester Road in both Millhouse Green and Thurlstone, as well as the 40mph zone's expansion, 69 metres further, along the A628 in Penistone.
However, 40 residents lodged objections, criticising the plans for not doing enough to relieve concerns.
A council report said: "The A628 is a major road connecting Greater Manchester and South Yorkshire.
"Historically, the A628 through Penistone, Thurlstone and Millhouse has experienced congestion, delays, inconsiderate and obstructive parking leading to pinch-points and significant impacts on visibility at junctions and obstruction and inconvenience for pedestrians.
"The 40mph speed limit extension will provide more time for vehicles to reduce speed before negotiating the narrow bridge and allow for a high-visibility speed limit entry feature to be installed to highlight the speed limit and approaching narrow bridge.
"Introducing no waiting at any time restrictions will improve the free flow of traffic and improve visibility.( "Alternative proposals such as guardrails, bollards, traffic islands, pedestrian crossings or other engineering measures have been considered and ruled out as being too intrusive or obstructive to road users and pedestrians."
Coun Hannah Kitching, who represents Penistone West, told the Chronicle she is supportive of the measures - but appreciates some issues will be caused.
"We've worked with the council's highways department on this and although we're not blind in seeing these TROs will cause issues for some residents - particularly those who currently park on the roads - something clearly had to be done.
"Concerns were raised about the removal of parked cars and a subsequent increase in vehicle speeds, so we will be monitoring that with mobile speed indicator devices."