Michael Duff hailed a 'really good away performance' from his Barnsley side after they won 1-0 at Shrewsbury Town.
The Reds took the lead in the tenth minute through Adam Phillips then were barely threatened by their physical and direct hosts.
Duff said: "It was a really good away performance. It had every part of the game. There were moments of real quality. The only disappointment was that we could have scored more goals.
"I have known Steve Cotterill (Shrewsbury manager) nearly 30 years. You don't play his teams and have an easy ride. Every sub who came on got bigger and bigger. They had pressure but no clear cut chances.
"It's three points away and a clean sheet which is always a good feeling.
"There was a lot of nitty gritty, I am not sure it was the best game to watch but I don 't care because we won.
"It's a happy dressing room because we had to fight really really hard."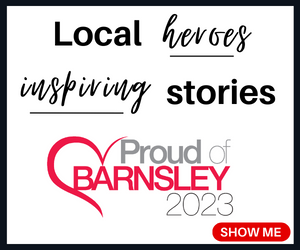 Phillips came into the league side for Josh Benson and got his second goal in as many games.
"We took Josh Benson out who is one of our top-scorers. Adam can score goals and has great technique, but he showed the other side of the game which we've worked on with him. Hopefully he has a lot of confidence now after two goals."
Striker Slobodan Tedic, on his full league debut, hurt his ankle in the first ten minutes but played more than an hour before coming off.
"He wasn't at 100 per cent and, in the end, we thought he was starting to have a non-effect on the game
"It's a twisted ankle. He rocked it. Hopefully he will be fine but he might be out for a few weeks. I don't know but hopefully the fact he played so long is a good sign."
There was a flare-up at the end when goalkeeper Brad Collins was fouled and various players from each side pushed and shoved each other in front of the away end.
Duff said: "The supporters were magnificent. The scuffle at the end, our lads piled in and I thought the fans were going to pile in. But they want the players show fight and they have.
"Brad was clearly going to take the ball and it looked like he had been lined up. Our lads protected their mate then their lads protected their own. I would expect nothing else. It's 94 minutes in. There is a lot of energy expended not just today but travelling down yesterday and prepping. I thought the referee handled it quite well. He didn't need to send anyone off. He sorted it out. We don't want our lads in melees all the time but we want them to stick together."
Midfielder Luca Connell added: "We knew the game would be scrappy but the lads battled well and it was good to get three points.
"We looked at the (Shrewsbury) team sheet and I don't think they had one lad under six foot. We did well so they didn't cause us too many problems off set pieces.
"It's a tough game because there wasn't much football played. We tried to get the ball down but we knew what the game would consist of. We stuck to our guns and got the win.
"The fans were good. They bought the atmosphere. It always helps in the last five or ten minutes when your breathing is heavy."