PROMOTION-CHASING Wath RUFC have sympathy with their lowly neighbours Barnsley after beating them 59-7 at home in their local derby.
The Shaw Laners have now lost all seven games they have played this season, while they have pulled out of three others – earning them three five-point deductions.
They are 28 points adrift in last place and resigned to relegation from Yorkshire Division Two, which they were promoted into last season.
Wath are fourth, eight points off top, having won seven and lost three this season.
Wath coach Simon Lines said: "It was great to have Barnsley back at Moor Road and in Yorkshire League Two.
"But they are going through a not particularly good patch, and nobody wants to see that.
"What they are going through, a lot of clubs are going through.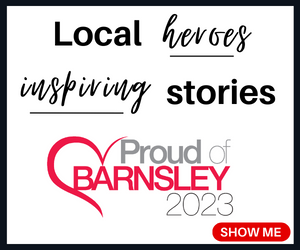 "After Covid, all clubs have lost a lot of players.
"Clubs are dropping out of leagues and struggling to field teams.
"We're lucky at Wath that we have kept two teams going, but we know it's not easy. We hope Barnsley are in a stronger position in the future because we have a lot of friends there and it's a big club in the area. Any season for Wath isn't the same without playing a derby against Barnsley."
Wath had the victory wrapped up inside half an hour with a relentless attacking pace which Barnsley could not contain.
Tries came from Adam Clark, a penalty try after Alex Roebuck was felled illegally, Sean Hopper and Ben Cairns.
Roebuck and Luke Stead also went over in the first half. Jack Whitlam added four conversions.
With the bonus point secured, and a 40-0 lead at the break, Wath could afford to take their foot off the gas in the second half.
Barnsley's defence certainly improved in the second half but Wath extended their lead with tries from Adam West and Roebuck.
Barnsley got some respite with Mourne Louw barging over for a try under the posts, which Chris Peel converted.
But Wath had the final say with Joel Gunn intercepting and running in unopposed to round off the scoring.
Whitlam had added two more conversions.
Both Barnsley and Wath now have a weekend off.
Meanwhile, Barnsley Ladies were handed a walkover win by Worcester.
The Shaw Laners are seventh in Championship North, the second tier, with three wins and three losses.
They are due to visit second-bottom Bishop Auckland on Sunday.