BARNSLEY Council are repaying £5m a year for a loan for the Glass Works - but council leader Sir Steve Houghton has insisted the venture is making money.
A Freedom of Information request, seen by the Chronicle, shows the scheme's annual capital costs are £5m - the equivalent to around £400,000 every month.
The Chronicle previously reported that £139.3m was borrowed for the £210m venture which has attracted big-name favourites including TK Maxx, River Island, Nando's, TGI Fridays, The Botanist, Cineworld and Superbowl UK to the new-look leisure hub.
Additional cost pressures have seen the overall capital cost of the regeneration increase to £210.6m - double its original estimation when first revealed in 2017.
The FOI also shows that the council are receiving £2.3m every year, or around £200,000 a month, in rental income for the development.
At first glance it seems the council would be losing more than £2.5m each year - but Sir Steve has ensured residents this is not the case.
He told the Chronicle: "Although on first viewing there does appear to be a gap between the rental income and the capital cost of the Glass Works, I am pleased to say that this is not the case.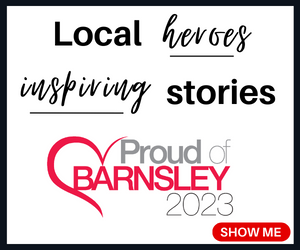 "The total estimated income of the Glass Works is £5.4m per year - £400,000 over the capital cost.
"This includes income from rent from the retail, leisure and hospitality units, rent from Barnsley Markets and Market Kitchen, income from the new Glass Works shoppers' car park, and business rates income.
"The Glass Works also has a huge number of long-term benefits for Barnsley - 1,100 full-time equivalent jobs are estimated to have been filled by the time the project is completed, creating high-quality job opportunities for the people of Barnsley."
The scheme has been dubbed a huge success in the town, with millions of visitors coming to the new town centre since its opening last year.
"The redevelopment of our town centre has also made it an extremely attractive place for both visitors and businesses," he added.
"We have seen more than six million visitors so far, with October 2022 being our highest month for footfall.
"The new public square has given us the opportunity to host a calendar of fantastic events, all available to locals and visitors alike for free.
"These events are of huge importance to our local communities, especially with so many people experiencing cost-of-living challenges right now.
"We have also been able to attract a large amount of additional private-led investment on key projects, such as National Rail with the soon to be completed Market Gate Bridge, and ASOS with the Barnsley Youth Zone."