A MAN raced to Barnsley Hospital after being told his elderly mum was about to die - only to find it was a case of mistaken identity.
David Hall got a call from nurses asking him to come as his mum 85-year-old Shirley Greenwood had taken a turn for the worse.
But, on arrival, David found someone else's dead relative in the bed where his mum had previously been.
Now David, 58, of Royston, is tormented by the devastating mix-up not only because of his family's upset but also because of the impact on the other family involved.
Shirley has been taken into hospital with breathing difficulties and David told the Chronicle: "The ambulance had taken her in so we were worried about that.
"They found a blood clot on her lung and told her if it goes to her heart then there's no bringing her back because she only weighs five-and-a-half stone.
"She'd been in ten days and then last Monday we got a phone call asking us to come up to the hospital as she'd taken a turn for the worse and her breathing was shallow."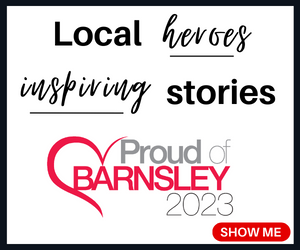 The family was understandably devastated by the news: "My brother shut his business up and I rang my aunties - they were crying.
"Me and my brother Robert were crying in the car and when we got to the hospital we couldn't park up.
"I went into the room where my mum was and it was dark. There was a lady there and I said 'oh mam' - I turned around and it wasn't my mum.
"There was someone else laying there dead. I came back out onto the corridor - they've moved my mum onto a four-bed ward Sunday morning and not put the paperwork in. They had all day Sunday and all Monday and not changed any paperwork."
David said he felt like he was being ushered away by the staff on ward 23, and claims they didn't want to deal with the situation at hand.
"We were really upset - they don't know how much upset they've caused," he added.
"I asked the sister what was going on and she said 'all I can say is sorry' but she was trying to avoid me. We then saw the manager who said how sorry she was.
"I suffer from psychotic depression and this has been doing my head in.
"I've gone to the complaints department who said there would be a phone call - the matron said it shouldn't have happened and then said she'd support the sister if it ever happened again.
"I went back to complaints department who said they'll investigate it and we'll hear from then in 40 days."
David is also concerned about the other family involved who were unable to spend their final moments with their loved one.
"There were two families involved and they weren't there when she passed," he said.
"She was dead when I walked in to the room. They've missed their last moments with their mum.
"I've just been sat with it going round in my head - it's not right.
"It's diabolical."
Shirley was discharged by the hospital the day after the incident and David said she's doing much better.
"They sent my mum home on the Tuesday," he added.
"They've been given her tablets now - she's better than what she was. It was very scary.
"I still haven't got over it. I just want them to say sorry and really mean it.
"They rushed me away - it's not fair."
A spokesperson for Barnsley Hospital told the Chronicle: "Our clinical team have apologised directly to the family about this regrettable incident and we are working through their complaint.
"We will thoroughly investigate the circumstances around the event to ensure we are doing all we can to improve the processes which led to it."