TOM EDWARDS was delighted to net a superb first Barnsley goal against his parent club Stoke City's bitter rivals.
The defender, 23, lashed in a long-range strike in the Reds' 2-1 loss at Port Vale in the EFL Trophy on Wednesday.
Edwards told the Chronicle: "I took a big heavy touch and thought the chance had gone but, when the defender didn't step out, I thought 'right this is the time to hit it.' With the way the pitch was, it took a little bobble which was perfect and I got a good connection. When it hit the back of the net, it was a great feeling
"I couldn't be any happier to score at Vale. I am disappointed that we lost but there's no better feeling for me than scoring at Port Vale.
"I had a few friends in the home crowd and I am sure a few of them were booing me. That was always going to happen being a Stoke lad at Vale."
Edwards' goal was his second ever, and first since April 2019.
"I have wanted to score more goals.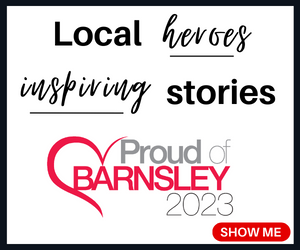 "I remember the feeling of my first one so it is great to get another one."
Edwards is a long throw specialist.
He said: "I want a couple of assists from them. The lads are getting on the end of them. It's a good threat to have and I am sure we will get a few goals from them."
The towels he uses to dry the ball for throws have been put in puddles and also sprayed with water bottles by opponents recently. He said: "I have heard about that and the officials don't really help me on that. But that's always going to happen in football."
Edwards said Barnsley were 'very unfortunate' to go out of the EFL Trophy but is hoping for success in the FA Cup, in which they host Crewe on Saturday, and League One in which they have just moved up to sixth. He said: "The FA Cup is a massive game, we want a good run, and in the league we want to stay where we are and give ourselves a fighting chance. We are happy to be up there but we're taking it 45 minutes at a time. We can't get complacent. We need to keep pushing, and just work hard every day.
"We see that in training and in games."
Edwards spent two seasons with New York Red Bulls in the MLS but jumped at the chance to return to England with the Reds in September
"I enjoyed it over there but there's nothing better than English football.
"I really missed it. I am really enjoying it at Barnsley. From the first day, everyone was very welcoming from the staff to the players. I am hoping to have a very successful season."