A 'ONE-OFF' funding stream totalling more than £2.5m - which will pay for a host of improvement works around the town centre - is set to be approved next week.
The cash, from the Mayoral Legacy Fund, will be spent on a route from the town centre to Oakwell and the Metrodome, both of which have been identified as popular draws for both Barnsley residents and visitors.
A public realm will be created around Jumble Lane, while cycle parking facilities will also be boosted after 64 per cent of respondents to a survey said segregated routes away from traffic would encourage them to ditch their vehicles.
A walking and cycling route will also be created, with improved lighting and signing, from Schwabisch Gmund Way outside Barnsley Interchange.
The work - and funding - will be signed off by ruling cabinet members on Wednesday, according to a report.
The report, compiled by head of strategic transport Tracey Brewer, said: "In February, the incumbent Mayor of South Yorkshire announced a one-off funding allocation to deliver a 'legacy' scheme.
"Barnsley was allocated £2m for the active travel route and a further £170,000 for the delivery of a crossing at West Street, Worsbrough.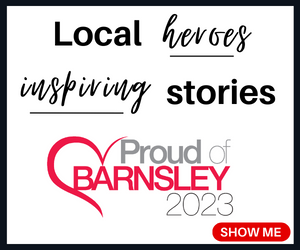 "An outline business case has been approved, which will release £200,000 of funding to develop this scheme to full business case.
"These schemes are still in early design so an engagement exercise will be undertaken once details are known.
"Better connectivity, affordable and inclusive travel, a cleaner environment and a healthier population are all key aims."
The area outside the interchange - which doubles up as the town centre's bus and train hub - is also being improved thanks to a new £9.7m bridge across the railway lines.
The bridge is due to be fully complete next summer, and the council's warned there will be some disruption through the coming months.
It will be fully accessible with lifts at both ends while cyclists will also be able to take their bikes into the lifts, or walk them up the steps using a dedicated cycle wheel groove built into the bridge.
Network Rail pledged £2m towards the cost, with the South Yorkshire Mayoral Combined Authority contributing a further £4.8m via their Get Britain Building and Transforming Cities Fund, with the remaining cash being put up by the council.
Steve Houghton, leader of Barnsley Council, added: "I'm delighted to see this commitment to invest even further in active travel improvements across the region.
"Barnsley and South Yorkshire is a place that fosters and grows ambition, enabling everyone to be the best they can be.
"A big part of that is making sure everyone can get around easily, so they can seize every opportunity available to them.
"We're committed to making sure people can do this, and importantly, that it's as easy as possible for people to make use of active travel whether that's walking, cycling, scooting, or using a wheelchair.
"The more we do this and, the more we improve our own health and wellbeing, and the more we protect our environment for future generations by reducing the number of cars on our roads."