A FUNDING shortfall - which is set to trigger a rise in tax payers' bills in the height of a cost-of-living crisis - will result in residents paying more for police services, the Chronicle can reveal.
Government funding accounts for 74 per cent of South Yorkshire Police's budget, and the other 26 per cent is raised through the council tax precept.
In previous years the government has capped the amount that police chiefs can raise its part of the precept.
Last year, it increased to a maximum of £10 per year - based on a Band D property - but in last week's announcement the government confirmed the cap's to be raised to £15.
Dr Alan Billings, South Yorkshire Police and Crime Commissioner, accused the government of forcing residents to 'pay more for policing or cut the service'.
He told the Chronicle: "The funding announcement falls short of what is needed to maintain an effective and efficient police force given the rising costs of everything, from pay to energy.
"The government also assumed in all their calculations that commissioners will raise council tax precepts for policing by a maximum of £15 per annum for a Band D property.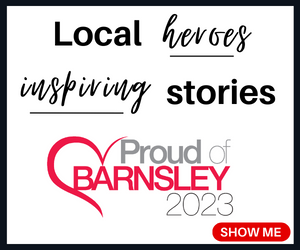 "They are, in effect, setting the council tax for South Yorkshire and giving no real local discretion.
"If we were to set a lower figure, that would have serious implications for policing as the service would have to be cut back drastically.
"I am astonished that they will add to people's burdens by shifting so much of the cost of funding policing next year from central government to the local tax payer.
"They are presenting us in poorer parts of the country with a stark choice: pay more for policing or cut the service."
The stark warning comes despite crime rates in Barnsley rising, with spikes recorded in burglary, car theft, violence and hate crime.
'Tough choices' will have to be made, according to Dr Billings, who confirmed he will be asking policing teams - whose numbers are higher than they have been in a decade - to make 'significant savings'.
A public consultation has been launched on the plan, asking for residents' views.
"I am currently consulting the public on whether they are prepared to pay a little more for policing next year," he added.
"I am also asking the public what areas of policing they are prepared to see cut if they are not willing to pay a little more.
"This is without question a poor settlement giving us little room other than to raise the precept and find more savings.
"How does this enable us to beat crime?"