COME rain or shine or somewhere inbetween he has kept going.
Bolton-upon-Dearne man Adam Stead promised to run five kilometres every day this year for Motor Neurone Disease Association and he is now just one run away from finishing his mission.
It has not been easy physically or logistically.
Adam, 35, assistant principal of Astrea Academy Dearne in Goldthorpe, explains why: "I rolled my ankle playing football in mid May and stupidly continued. I had to miss two weeks and was playing catch-up.
"June was mad - I did 30 runs and 14 extra so I would catch up again.
"I also had my flight cancelled in Dublin airport and pondered having to do it there.
"I also did it in Benidorm on holiday and on Christmas Day. I never thought I'd be running that day. Whenever it's been hard, I've thought about how someone like Rob Burrow would love to do a run but can't. I just had to go and get it done. That's been my mindset."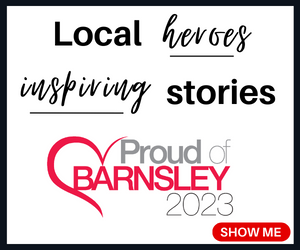 Tomorrow's final run will see him clock 1,825km which was his initial monetary target but he is now homing in on £6,000 for the charity.
He will be joined by about 40 others and will get a hero's welcome at the Bluebell pub in Wath afterwards.
He said: "I never thought I would get anything like this total because I am just one man.
"I had hit the initial target by April and the charity, who have been great, told me to keep upping the total to get donations coming in.
"I play Sunday league football (for the Westville in West Melton) but I haven't counted that to my runs, so I've even ran after games. That's been hard.
"It will be nice to get the final one done."