A BARNSLEY College student is in the running to be named 'apprentice of the year' in the UK Hair and Beauty Awards.
Holly Oldfield, 23, a level two hairdressing apprentice, has made the regional shortlist after putting herself forward for the award and will now attend a ceremony in Birmingham at the end of April to see if she places nationally.
Her employer Natalie Palmowski, at Palmowski Hair Design in Wath-upon-Dearne, won hairstylist of the year at last year's awards, and encouraged Holly to enter this time round.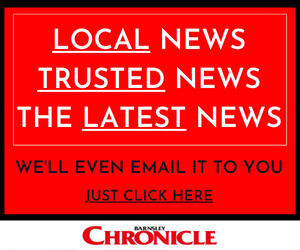 Holly said: "I only entered a year's worth of portfolio and a lot of people who are doing apprenticeships now have experience of working on weekends and past employment, but I only just started my apprenticeship a year ago.
"I'd only ever done my own hair before this course, and even though I'm now an apprentice, I still didn't think I had the experience to make it to this stage, so it's a bit of a shock.
"I'm really happy - I'd like to thank my boss Natalie, and my tutors Jessica Shaw and Claire Schofield who have helped me a lot."