A BARNSLEY man has been found guilty of killing his nine-week-old baby, who suffered 'catastrophic injuries' in 2018.
Emergency services were called to Great Houghton just before 9pm on November 30, 2018.
When they arrived, a young boy, called Hunter, was taken to hospital but he died on December 3.
At Sheffield Crown Court today, 34-year-old Leon Mathias - his father - was convicted of his murder.
Speaking after today's verdict, Senior Investigating Officer, DCI Mark Oughton said: "This has been a protracted and complex investigation and trial, and I welcome the decision reached by the jury today.
"Mathias was first arrested by detectives on December 5, 2018 before being bailed and rearrested on Thursday October 17, 2019.
"He was later charged with Hunter's murder and Section 18 assault on February 1, 2021.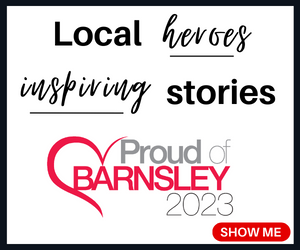 "He provided 'no comment' in interview.
"We will never know exactly what happened during Hunter's bath time on November 30, 2018 - what we do know is that he suffered catastrophic injuries at the hands of his father.
"I am pleased justice has been served today."
Mathias was found guilty of murder by a ten to two majority verdict, and not guilty of Section 18 assault.
He will return to Sheffield Crown Court on Thursday for sentencing.