MALE employees at Barnsley Hospital are paid on average 37 per cent more than their female colleagues, a report has revealed.
According to a board of directors document - which was discussed at a meeting yesterday - the rate has increased from the last reporting period a year prior.
The national average at hospitals is a 14.9 per cent difference, according to Office for National Statistics (ONS) figures, which assessed Barnsley Hospital's 3,580 full-pay employees.
The report said: "All UK employers have a legal requirement to publish their gender pay data on an annual basis.
"The gender pay gap calculation is based on the average hourly rate paid to men and women.
"This calculation makes use of two types of averages - a mean average and a median average.
"In simple terms, the mean is the average hourly rate and the median is the mid-point hourly rate for men and for women in the workforce.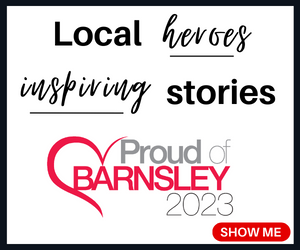 "Overall, across our entire workforce our mean gender pay gap is 37 per cent - this means that the average hourly pay rate for men is 37 per cent higher than for women.
"This rate has increased from 36 per cent at the last reporting period."
Male consultants earn an average of £44.29 an hour, whereas women are paid an average of £36.23, but the report attributes this to a larger amount of male consultants becoming senior members of staff.
"Therefore they are higher up the pay grades than some more junior members of staff," it added.
"This is reflected in our overall gender pay gap and, as a trust, we recognise that this is a generational and societal issue.
"We know that an increasing number of women are choosing medicine as a career and our figures this year show that we have more female foundation doctors than male.
"It is important to share and explain our gender pay gap and our action plan to reduce the gap with our employees, trade union representatives and managers.
"Over the last seven years we have seen a gradual increase in the number of female consultants working at the trust and as a result, our consultant profile gender gap is reducing.
"Though we have a gender pay gap due to our disproportionate representation of men and women within the workforce - as reflected across the NHS - we are confident that we pay fairly."
However, despite the large pay gap, female employees account for 2,928 of the 3,580 staff, but four times as many male employees at the hospital receive a bonus payment than women.
"The gender pay gap data we report also includes bonus payments - the consultants' clinical excellence awards (CEAs) are included in the bonus pay calculation.
"Following publication of previous results, we have undertaken proactive communications and publicity, and training support has been offered to female and male consultants on how to apply for CEAs.
"Our mean gender bonus pay gap has increased slightly since the previous reporting period to 71 per cent.
"Our median gender bonus pay gap has also increased since the previous reporting period from 88 per cent to 96 per cent."