BARNSLEY defender Liam Kitching is excited to watch his brother make his professional boxing debut later this year – and called the sport the 'toughest in the world'.
Liam's brother, Guy, has recently earned his professional boxing license and will fight at the Lightwaves Leisure Centre in Wakefield in April.
The squad have been seen out and about at various other boxing events, including at Barnsley fan Callum Simpson's boughts – and Kitching hopes his team mates will travel in numbers to watch his brother.
He told the Chronicle: "His debut is on April 8 and hopefully all the lads can come and watch him.
"I think we've got a game on the Friday, that's on the Saturday and then a game on the Monday so it'll be just watching the fight and then coming back home.
"I used to box as a kid and I still go down to the gym and train with him probably twice a week.
"I do a bit when I can but my hands aren't great at the minute."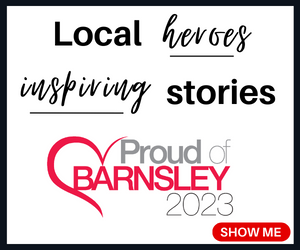 He likened boxing to football, but admitted there are a number of differences, too.
"I think boxing is a very lonely sport because when you're in there it's only you," he said.
"It's a tough sport, the toughest in the world.
"But you've got to be dedicated and you have to want it.
"Just like making it as a professional footballer, you have to put everything else aside and focus on it."
On Saturday, the 23-year-old defender managed to score the equaliser against Portsmouth – though Bobby Thomas was originally credited with the goal.
Kitching said there has been a bit of banter between the pair.
"On the pitch I thought I got the flick on but I saw him run off but it was the equaliser so I celebrated with him," he said.
"But in the changing rooms after there was a bit of banter."
Since his arrival at Oakwell, the former Leeds United academy product has played in a Championship play-off semi final, been relegated from the same league and then been an almost ever-present in this year's side.
He said this season is the happiest he's been at the club since joining.
"It was obviously disappointing last season but it happened.
"You've got to strip yourself down and go again.
"We're in a good position now and I can't see why we can't keep picking up points and building confidence to see what happens.
"I'd definitely say it's one of the happiest times I've been at Barnsley."