Michael Duff hailed an 'excellent' win on an 'awful' pitch as Barnsley triumphed 3-1 at Port Vale on Tuesday.
Luca Connell netted after 25 seconds then, after an equaliser, Liam Kitching and Adam Phillips secured the win.
Duff said: "Grittyness, togetherness, determination, spirit, fight and then little bits of quality.
"No one will remember this game at the end of the season but it's just as important as winning at Sheffield Wednesday.
"I thought we were excellent. It was a horrible game.
"You wouldn't want to play on that pitch every week but you have to play the way the pitch tells you to play.
"Bobby Thomas set the tone with a header in the first five seconds and Luca scored.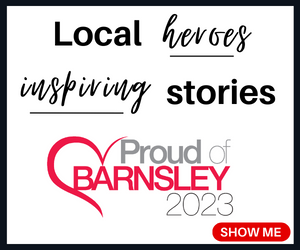 "But then we couldn't get our shape right. We conceded from a second phase set play again. We could feel it coming and we were going to change shape after the corner. But then we showed the resilience we have been showing in recent weeks."
On Connell's fine strike, Duff said: "We think he should do it more because he does it a lot in training. I imagine it will be a contender for goal of the season."
Connell added: "We wanted to get them on the back foot early doors. Fortunately we did. I was made up to get the goal.
"We needed to manage the game better after the first goal. Fair play to Port Vale they got on top but we got the second and third goals."
Kitching's goal was the latest in a series of set piece goals for the Reds. Duff said: "It's a big part of the game. They got undone by three set plays on Saturday.
"We knew there was a big importance on it.
"Pato (assistant Martin Paterson), Tom and Tom the goalkeeper coach and analyst (Fawdry and Yeomans) do a lot of work on that."
Herbie Kane faked to take the free-kick before Connell crossed it.
"It was disrupting the line and Kitch has popped up with a couple of goals."
Duff took full debutant Jon Russell off at half-time.
"We dilly dallied a bit when we didn't need to. It wasn't a day for trying to look good, we just need to be good and win.
"Jon could have had his ego dented by being taken off at half-time but he's the one encouraging everyone at half-time. We just thought the other three know their roles better after six seven months working with us."
Loanee Slobodan Tedic returned from injury to come off the bench.
"Boban was excellent. I don't know who Man City sent us for the first three months but they can keep that one. He's come back a different animal. He brought the ball in and brought people into play."
Duff praised the 642 away fans, saying: "The supporters were brilliant. They were the noisiest all the way through the game. You can see the celebrations at the end. And it's really good to see."