A CHARITY which offer a range of activities to the Barnsley community are asking for donations to help them kickstart the launch of their new 'Football Boot Hub'.
Game Changer, a programme run by Reds in the Community and partners under Active in Barnsley, are asking for donations of old or unused football boots to give someone the chance to play football by removing the cost of the kit.
The sessions - which are typically held across Worsbrough and Kendray - aim to encourage inclusivity and improve people's mental health and wellbeing.
Gareth Cooke, project coordinator, said: "We have a variety of activities so there's something for everyone - because we understand that football isn't everyone's cup of tea.
"Each week we post a timetable on our Facebook page so people can have a look what's on and see which they'd like to attend.
"Launching a hub means that our services become even more accessible - no-one should miss out on doing something they enjoy - we are all equal and deserve the same chances.
"Hopefully we'll get the ball rolling soon for the hub, I'm confident it won't take long, we've already been shown loads of support."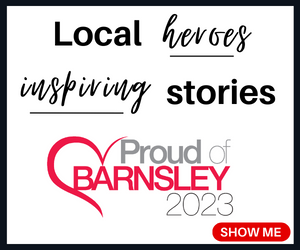 A food wholesaler on West Street, Worsbrough, have already agreed to become a donation drop-off point for the charity.
If you'd like to get involved or make a donation, please send an email to gareth.cooke@barnsleyfc.co.uk.