'HUGE' rises in admissions at Barnsley Hospital have been alleviated following a surge in patients requiring treatment over the Christmas period, NHS bosses have revealed.
An increase in demand was noticed in mid-November, according to the hospital, which did not subside until last month, with most days in the period seeing 15 per cent more medical admissions than expected.
However, latest progress reveals January's 7,919 patient figure was much less than December's 9,203, although an NHS target of 95 per cent being seen within four hours of entry fell short at 66 per cent.
Wards 36 and 37 have been used for 'winter escalation' purposes and ward 30 - which was used as a 26-bed addition last year - will remain in use alongside ward 32.
"A peak in daily attendances was seen on December 5 at 399," the report said.
"Attendance numbers converted to admissions with most days seeing circa 15 per cent more medical admissions than expected.
"The surge in respiratory infections, alongside a rise in patients aged 75 years and above, meant high acuity and most patients requiring ongoing acute level care.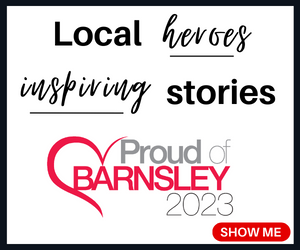 "Pressures in urgent and emergency care pathways have been widely reported on a national level with a particular focus on long ambulance delays and overcrowded emergency departments.
"Actions taken include the elective orthopaedic ward being utilised as a medical ward, the discharge unit for eight inpatient beds and wards were required to accommodate one or two extra patients following an appropriate risk assessment.
"The expansion space on ward 32 - adjacent to critical care - was repurposed, initially to support restarting electives but then required as further medical capacity.
"Performance metrics dropped considerably as the trust focused on patient safety and supporting staff wellbeing.
"There is a well-practiced process for managing high bed occupancy levels that involves staff across the trust reviewing admissions, discharges and the inputs required to support people's recovery.
"We thank all our staff who continue working tirelessly to support patients.
"The NHS always prepares extensively for winter pressures, to ensure life-saving care continues and to minimise disruption to patient care."
The trust saw increased waits for beds with numerous patients waiting longer than 12 hours from a decision to admit - of which there were 63 breaches in December.
Figures also show that on January 1, 98 per cent of the 453 beds across adult and paediatric general and acute wards at Barnsley Hospital were occupied.
Of the occupied beds, 438 were for adults beds and seven for children.
A further 22 of 24 critical care beds were taken, but bosses have praised staff members' handling of the surge.
NHS England's national medical director, Professor Sir Stephen Powis, added: "Figures show that despite ongoing pressures across the health service, including industrial action, NHS staff are continuing to work flat out to deliver the best care for patients, with ambulance response times improving as the NHS continued to progress on its winter plan."