A KARTING club in Wombwell have raised over £3,000 in a bid to generate cash for the Yorkshire Air Ambulance.
Wombwell Kart Club, on Station Road, who have racers from all over the country competing in their championships, hold special events and fundraising stalls throughout the year to raise money for the charity.
Matthew Fabricius, from the club, told the Chronicle the charity is 'very close to their hearts' after one of their teenage racers collapsed suddenly after suffering a fatal asthma attack three years ago.
Joe Dale, who was 16 at the time, was staying over at a friend's house when his friend called Joe's parents in a panic to say he had collapsed in the garden.
Paramedics rushed to the scene but Joe was not responding and an air ambulance was called.
"Yorkshire Air Ambulance is a charity very close to our hearts - they were on scene really quickly and tried their hardest to save Joe's life," Matthew said.
"Joe's parents, Jon and Helena, are regular visitors to the circuit which hold their summer championships in his memory, and pick out their driver of the day.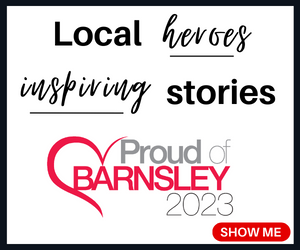 "This year, they were present at the awards ceremony to present the crew with a cheque for £3,872."
People who are interested in taking part in the racing are encouraged to visit their Facebook page.