A BARNSLEY church's congregation are raising vital funds to replace their roof.
St John the Evangelist Church, on Greenside, Staincross, have been presenting performances of Beauty and the Beast and encouraging locals to support the cause.
Top Drawer Barnsley, have also been thanked by the church directors for their donation of props for the shows.
Fr Tim Stevens said: "The church is now 125 years old and still has the original roof on which has well outlived its expected lifespan.
"It has been repaired in places a number of times, but sadly is now beyond repair and needs to be replaced completely, at a cost of just under £225,000.
"Quite obviously this is a massive task for a small parish church, but it's important that the church continues to serve its community into the future.
"We are working hard to find the money and 'raise the roof' on our beautiful church."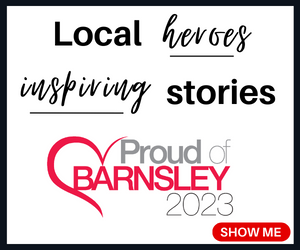 Teresa Wilcockson, who attended the pantomime on Saturday, told the Chronicle the event was fun throughout and had a lot of audience participation.
She added: "It was great that it was a very inclusive event for everyone young and old.
"Youth groups were present with organisers and they were made to feel welcome and encouraged to get involved.
"On leaving, I felt this had been a very enjoyable production but overall the sense of community it provided will remain a long-lasting memory."