A MAN whose property has been struck by speeding drivers said he could 'almost write a book' due to the sheer amount of incidents - but is hopeful plans to slash the speed limit will save lives.
Couns Roy Bowser and John Clarke, who represent the Worsbrough ward, have been campaigning for the speed limit to change on the A61 Sheffield Road from Birdwell for more than a year.
They both believe their proposals are set to be approved after highways officers responded positively to their plans.
Their concerns were magnified after a 20-year-old man died in January 22 following a collision.
Figures from CrashMap, which generates road collision data from across the country, shows that more than 40 collisions have taken place on that stretch of road from 2000 to 2021.
The proposal, put forward by the two councillors following consultation with the public, would see the stretch of road go from 60mph to 40mph.
Michael Gill, 71, has lived on Sheffield Road for almost three decades - and in that time he's seen a number of cars collide into his wall, causing tens of thousands of pounds of damage in the process.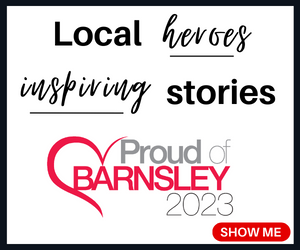 He dragged a man from a burning blaze following a collision in 2019 - and he hopes the proposals will deter drivers from going over the speed limit.
He told the Chronicle: "It's been a relatively incident-free period recently, but usually when that happens something is brewing.
"I'm always bracing myself for something to happen.
"I've lived here for nearly 30 years and I'd say on average over that time there's at least one incident a year.
"It seems unbelievable but on one period over a few days, my wall was hit three times.
"One vehicles decimated a good section of my wall and another saw a car set on fire."
Michael welcomes the proposals, but is still wary of the way drivers speed on the section of the A61.
"I could almost write a book with all the incidents that have occurred here," he added.
"I welcome the proposals, but will people listen to it?
"Any step is positive but the problem is people are still ignoring the speed limit.
"I've been stood on the road with police officers and a speed gun and even though the drivers can see us in high-vis, there were still 30 or 40 people recorded speeding.
"I'm a bit fearful we're going to lapse."
Coun Bowser hopes the speed limit change will 'save lives' on the stretch.
"We have campaigned consistently since the fatality on that stretch of the road, between the Red Lion and Birdwell, in January last year," he said.
"That stretch of road doesn't lend itself to high speed.
"It's currently 60mph and the proposal is to drop it down to 40mph.
"That's consistent with our argument of keeping the public safe.
"The junction going into Worsbrough Village is also quite hazardous.
"This proposal makes sense as it can save lives and for that reason we've got to support this.
"In our view this will not only enhance safety measures, it will serve the needs of all road users of that vicinity, including pedestrians."
Coun Clarke, who is also supporting the proposals, added: "We've been working with out highways colleagues at Barnsley Council for a number of years to get the speed limit reduced.
"Because of a fatality we started to push it even more.
"We've been successful in getting it reduced - I'm sure Michael will appreciate this going forward."