THOUSANDS of young children are living in poverty across Barnsley as the cost-of-living continues to bite, 'heartbreaking' figures have revealed.
It was revealed this week that more than 15,000 children are living in poverty.
The report, published by the charity Action for Children, has shown an increase in child poverty rates in the Barnsley Central, Barnsley East and Penistone and Stocksbridge constituencies since 2014.
It shows that poverty rates have steadily increased across the country over the last decade, since the Conservatives came to power.
The Barnsley East constituency paints the worst picture for children across the town.
More than 6,300 kids are currently living in child poverty.
That equates to 35.6 per cent of all the children in the area, or 11 in every 30 pupils in a classroom.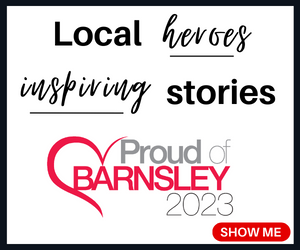 A total of 8,100 of the children are living in a household which is supported by Universal Credit - more than 37 per cent.
MP Stephanie Peacock said: "The figures released this week on child poverty in Barnsley East are troubling.
"Eleven children in every class of 30 in the area are likely to be in poverty, which we know causes a number of knock- on effects in other areas of their life, such as education, health, and wellbeing.( "Local organisations like Barnsley Foodbank are doing fantastic work to help those in need, and delivered 2,496 food parcels between 2021-22. ( "But this is the government's mess to fix.
"They must act urgently to provide the support that people need to navigate the cost of living crisis.( "If you have an issue to raise with me, please get in touch at stephanie.peacock.mp@parliament.uk."
In Dan Jarvis' Barnsley Central constituency, more than 5,500 children were living in poverty in 2020/21.
This means that ten in every classroom of 30 children were struggling.
Almost a third of those kids were eligible for free school meals, whilst 20,798 of the children lived in a household in fuel poverty.
Dan told the Chronicle: ""I'm deeply concerned by this new data.
"No child in Britain should grow up in poverty and it is completely unacceptable that a third of children in my constituency are.
"Child poverty is an issue that I have raised throughout my time in Parliament, including through my Child Poverty Reduction Bill, that set a target to reduce child poverty and put a duty on government to meet it.
"Shamefully the Conservatives voted against it.
"The Conservative government have had over twelve years to tackle child poverty, but they've failed.
"I know families in Barnsley and across the country are struggling with the cost-of-living crisis and making heart-breaking decision between eating and heating.
"The government must get a grip and ensure every child has the best start in life."
Figures show that in Penistone and Stocksbridge more than 3,351 children were in poverty in 2020/21.
That equates to 22.9 per cent of children, or seven children in every classroom of 30 in local schools experiencing child poverty.
The report paints an equally stark picture in relation to Foodbank usage.
According to the Trussell Trust, 60,840 emergency food parcels were provided to children by foodbanks in their network in Yorkshire and Humber in 2021-22 - triple the number needed in 2014/15.
Across Barnsley, the numbers of emergency parcels have risen by 44 per cent eight years ago to 2,507 in 2021/22.
Marie Tidball, Labour's parliamentary candidate for Penistone and Stocksbridge, said: "I grew up here, Penistone and Stocksbridge is my home and it is heart breaking to know that thousands of local children are living in poverty - going without food, living in cold homes and having to do without essentials.
"The Tories crashed the economy and working people are paying the price of the cost-of-living crisis engulfing families, disabled people and pensioners.
"This constituency and our country has extraordinary potential, and Labour has a serious, long-term economic plan that puts working people first.
"It's time for a Labour government to deliver a fairer, greener economy with better jobs and living standards."