A BOXING gym has relocated to a bigger premises and members of the public are invited to take a look around.
Jonny's Gym, formerly based off Summer Lane and run by former professional Jonny Musgrave, has now set up in the former Wesleyan Chapel on School Street at Stairfoot.
There will be an open day tomorrow with professional boxer Callum Simpson in attendance around midday.
People are invited to see the new facilities where Jonny is also keen to hear from local community groups and people who want to take up the sport.
"I think some people see boxing gyms as a bit intimidating, but they are quite the opposite," said Jonny.
"I want us to be part of the community in the Stairfoot, Kendray and Ardsley area.
"we have a real focus on inclusiveness here at the gym, we get lads and lasses, men, and women from all walks of life and all ethnic backgrounds.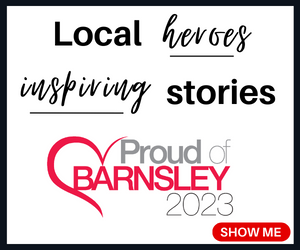 "Whoever you are and wherever you come from, when you walk through the door you're welcomed, supported, and encouraged from the start.
"We've had numerous examples of boxers who have come along with low confidence levels and not much belief in themselves, we've helped turn that around and to see the way people keep coming back, feeling happier in themselves makes it all well worthwhile."