STAFF absence levels at Barnsley Hospital are now higher than during the first wave of the Covid-19 pandemic, new figures obtained by the Chronicle have revealed.
Latest NHS Digital statistics for last summer - which show absence rates of 5.5 per cent of the total workforce when the pandemic hit in spring 2020 - saw July 2022 figures rocket to 7.2 per cent.
This was followed by August's 6 per cent, September's 6.1 per cent and October - the final month available - also at 6 per cent.
Only November 2020 - which saw 7.4 per cent of staff absent - topped July's figure.
According to the hospital, viruses including Covid-19 and flu have dramatically increased, leading to pressure on staff.
A spokesperson said: "Pressures on staffing relate to significantly high numbers of patients requiring hospital treatment for Covid, influenza and other respiratory illnesses.
"At the same time, relatively high numbers of our staff have themselves been off sick as winter infections circulated in the community.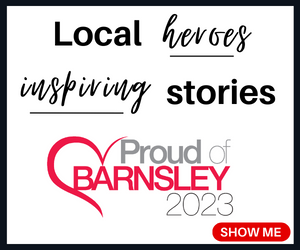 "To support attendance and reduce sickness absence, the trust recently enhanced the in-house occupational health and counselling service to include a new mental health nurse and occupational psychologist."
A recent report from a cross-party group of MPs, led by former Health Secretary Jeremy Hunt, said the government must tackle 'the greatest workforce crisis in history in the NHS' as it deals with the after effects of the pandemic and continued high absence rates.
The study, by the Health and Social Care Committee, criticised the lack of a long-term plan to address stalling recruitment and persistent short-staffing, adding that the NHS is currently in need of thousands of workers.
NHS Digital figures show there are the equivalent of just under 400 full-time doctors at Barnsley Hospital.
This was up from 392 last year and 299 in April 2016 - when comparable figures for all professions began - equating to a rise of 33 per cent over the last six years, but the British Medical Association urged the government to do more due to growing pressure to deliver services and high absence rates.
Emma Runswick, from the BMA, added: "If the government continues to ignore this - or continued warnings from reports like this - the impact on health professionals, patients and the very health of our society does not bear thinking about.
"At Barnsley Hospital, 6.5 per cent of full-time staff days were lost due to sickness absence in March last year, for example.
"In March 2019, the rate stood at 4.6 per cent.
"The high absence figures are yet more evidence of the need for drastic action and investment in the nursing workforce."