THOUSANDS of Barnsley youngsters do not have any qualifications when they leave school or college, a report has revealed.
Figures obtained by the Chronicle - which come from the Office for National Statistics - show 117,515 people were eligible to work in Barnsley in 2021.
Of them, 14,570 - 12.4 per cent - had no qualifications.
Meanwhile, 10.8 per cent had at least one GCSE or equivalent qualification, while 16.6 per cent had five or more GCSEs at A* to C to levels nine to four.
A total of 22.2 per cent had two A-levels or equivalent, and 29.7 per cent had a degree or higher education qualification.
Combining all these figures into a composite score means Barnsley ranks 17th in Yorkshire and the Humber and 306th across England and Wales.
Hannah Slaughter, senior economist at the Resolution Foundation think-tank, said: "Qualifications and training are an important driver of employability and pay growth.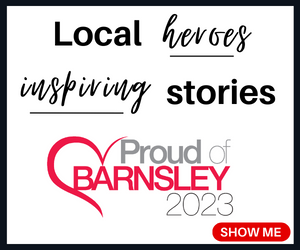 "The stark qualifications divide uncovered will have worsened already, damaging pay and income gaps between places across Britain.
"Policy makers and firms need to do far more both boost and broaden people's skills and qualifications.
"This investment will raise incomes, boost growth and help to 'level up' the country."
The types of jobs people worked also tracked closely with qualification differences.
Census figures show 15,595 - 14 per cent - of 111,680 workers in Barnsley were in professional occupations, down on the 22.2 per cent national average.
The Department for Education said it is rolling out a £5bn education recovery programme following the pandemic.
A spokesperson added that 'targeted investment for areas in need' is also being provided to improve standards for pupils across the country.
Penistone and Stocksbridge MP Miriam Cates backed the investment, but urged education spending to be distributed fairly.
She said: "Improving opportunities through post-16 education is where we can make the greatest difference in levelling up opportunities.
"While our universities are quite rightly cherished, it's time we assigned far greater value to practical and vocational education too.
"So that is why I have and will continue to work with our fantastic local colleges, business groups, and universities to help expand our skills offer across Barnsley.
"If we are really going to level up education and the education budget, we must look at distributing education spending far more fairly and equitably between academic, technical and vocational routes.
"We must be realistic about what education spending alone can achieve and not expect ministers, the department or schools to be able to solve those deep, structural social issues, which we must address.
"The best way to make training more accessible is to be innovative in the courses we offer and the way in which we deliver them - that means making courses easier to access in our local communities, offering flexible courses that fit around work, integrating study with work placements, and ensuring that courses are designed to meet local need."