I have a bit of a reputation - perhaps fairly so - in the office for being a bit of a moaner.
I do it about most things: workload, noise, my love-hate relationship with Leeds United, misplaced apostrophes… the list is extensive, but there's one thing I always - without fail - whine about and that's electric cars.
I've adored cars since I was a young lad, but EVs are something I've never really 'got'. They take too long to charge, their ranges aren't anything to shout about and they're just not cool.
However, the Cupra Born bucks the trend. Just look at it - it's sporty, it's modern, it's styled for a younger market and finally we have an EV that's seemingly got all the ingredients to sway someone like me away from a small hot hatch.
Open the door and you're greeted by a brilliant interior, too. It feels quality, the steering wheel is genuinely one of the best I've ever sat behind and it just feels positively different to some of the below-par EVs we've seen recently.
Under the skin, the Born is pretty much identical to the VW ID3 which is no bad thing. Whereas that car's aimed at a more mature audience, the Born's been tweaked to give it a bit more style and substance so there's revised steering and a lower ride height.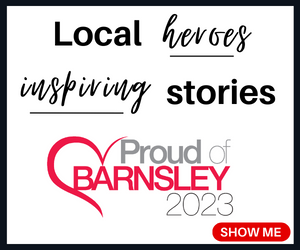 There are two versions - the 58kWh or the 77kWh - which roughly translates to a 30bhp difference in real-world terms and a few grand in price. This car, which has the larger battery, is hot hatch quick, too, with 60mph coming up in 6.6 seconds, but it's touching £40,000 so it is not cheap.
So it scores highly in every department so far with ticks for exterior, interior and pace, but a key part is how it drives. Thankfully, this too is excellent - a real first for an EV I have tried - and its dinky size makes it feel similar to something like a Ford Fiesta ST on a country road.
Click the Cupra motif on the steering wheel-mounted button and the throttle response becomes sharper, but those steering and suspension tweaks over the ID3 are clear to be seen. It's keen to turn in, it's light on its feet and it'll properly entertain its driver on a tricky road.
So, would I buy a Cupra Born? Would I finally step away from a petrol-powered hot hatch in favour of a small, cool, quick EV? I would, you know, because the Born is a revelation.