MICHAEL Duff wants his Barnsley players to not look up to the automatic promotion places or down to the teams trying to get in the top six, but instead 'look forward' to tomorrow's vital home match with second-placed Plymouth Argyle.
The Reds are fourth in League One, six points clear in the top six and 11 behind Plymouth who occupy the second of two automatic promotion spots.
Argyle have played two more games than Barnsley who are unbeaten in nine with seven wins, while they have won nine of their last ten home games.
This week the Reds drew 0-0 at Bristol Rovers on Saturday – ending a four-match winning run – then won 3-1 at home to Portsmouth on Tuesday.
A week after the Plymouth game, Barnsley will visit seventh-placed Wycombe Wanderers before hosting leaders Sheffield Wednesday in a midweek derby then third-placed Ipswich Town. They complete the month at Exeter City on March 28.
Duff told the Chronicle: "We're three games into a run of seven games which people said was tough. I was saying 'imagine if we win a couple' and we have so far. We have a bit of a buffer now. We're in a middle ground.
"We could look up and we could look down. But we should just look forward, that's all we're trying to do.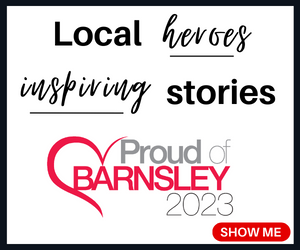 "If we win, people will make a big noise about the top two and, if we get beat, it will be 'oh they're all chasing you now.'
"It's irrelevant. It's more about the points total."
He added: "The numbers on the right of the league table are more important than the numbers on the left. There's a lot of hype about the next four games but we still have five of the bottom seven to play which will be just as tough."
With more snow forecast today, the game could be called off if the roads around Oakwell are deemed unsafe.
Duff said yesterday morning: "The pitch should be fine. I am not sure about the surrounding areas. We will prepare like the game is on because, as far we are aware, it will be on."
Steven Schumacher's Plymouth won 2-0 at home to Charlton Athletic on Saturday then won 2-1 at home to Derby on Tuesday. They have won two of their last ten away matches, losing the last one 5-2 at Peterborough.
"Plymouth have had a fantastic season.
"You can't give Steven enough credit. They have quality and a real togetherness. They sell out every week, they play good football, have good players and a good manager. They rotate their attacking players and their formation a lot. We know about what they will look to do and we'll try to press from certain positions. But 60 per cent of our planning is what we do, not what they do."
The Reds' first game of the season was at Plymouth on July 30, when the hosts were by far the better side and won 1-0.
"We want to show them we've improved since the first game.
"We've referenced it a lot. A lot of our lads had been in the Championship for a couple of years and didn't know much about League One or Plymouth.
"Some of them thought it would be easy but Plymouth wiped the floor with us and we were happy it was just 1-0.
"I think it's more my team now.
"We went down there playing the formation we're playing now but ripped it up after one game because it was that bad. I saw a lot of things in that game which hadn't shown themselves in pre-season. We've definitely evolved as a team and group. The window shutting helped because the people who didn't want be here, aren't here. We knew what the group was, and started moving towards a collective goal.
"It's been a process of putting everything back together and we're a long way down the line with that."