MICHAEL Duff is pleased with the depth of his squad and has challenged the players not getting gametime to force their way back into contention.
The Reds' squad size has been boosted recently by January signings and the return of several players from injury.
Duff told the Chronicle: "You look at the four subs we brought on on Saturday and they are all good players, and some good players didn't make the bench.
"It's a good problem to have.
"It's a different problem in terms of keeping people happy. But the team is going well. I am having conversations with players constantly.
"My job isn't to keep them happy – if they are not playing, they won't be happy. They just need to keep training well so, when we need them, they are ready to hit the ground running."
Barnsley had to drop one of their six loan players out of the squad this week as only five are allowed.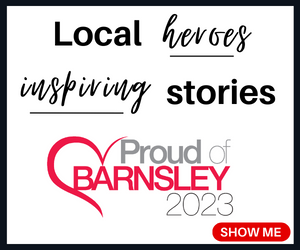 They took out attacker Josh Martin who has started just twice in the league on loan from Norwich.
Duff said: "We try to pre-empt games and which subs we might need to make against the opposition.
"It's not Josh's fault. We have six loans which I don't like but it was needs must in January.
"We will take that game by game.
"Obviously he wasn't particularly happy with it but I wouldn't expect him to be.
"There's not a lot I can do about that."
Of the seven players Barnsley signed in January, only goalkeeper Harry Isted and defender Bobby Thomas have played regularly, with their inclusions at least partly due to injuries to other players.
Jon Russell, Max Watters and Barry Cotter have been mainly on the bench when available while Oli Shaw has not featured in the last two squads.
Duff said: "It's hard for the new players coming in. I am not a massive fan of just throwing players in and I never have been.
"They need to know their roles and responsibilities.
"We can't play someone from the start who isn't quite sure.
"It's different coming off the bench when the game is more fluid.
"The team has been going well so there has been no real need to change.
"But there will be chances in the next month because of injuries, suspensions and other things – that is guaranteed.
"Barry Cotter, Jon Russell and Oli Shaw are undercooked in terms of match sharpness."
On the players who aren't in the 11, Duff said: "We have to make sure they are alright, working on what they need to do to get in the team and invest time in them because sometimes they might think we don't care about them but nothing could be further from the truth.
"We're not asking them to like the decisions but to respect them.
"Everything we do is to win the games and help the team."