LEADERS at a historic Barnsley youth charity which has endured funding cuts for more than a decade have backed national calls for sustained government investment - amid warnings the sector is 'on its knees' due to squeezed budgets.
YMCA Barnsley, based on Blucher Street in the town centre, possess 70 volunteers who helped support more than 1,000 youngsters in the town - through workshops and programmes - last year at 835 sessions.
In 2010/11, spend-per-head on youth services in England was £182 - £1.46bn in total - but more than ten years later there has been a real-terms decline of 73 per cent to just £45 (£392m) in 2021/22.
The blame has been placed on 'drastic cuts' to local authority spending on youth services, and while YMCA's latest findings report a welcome break in that trend with a real-terms increase of four per cent year-on-year, leaders say then picture is not as clear as it may seem.
YMCA Barnsley is calling for the government to provide ring-fenced revenue funding for all young people all year round, as well as a more evident statutory requirement on local authorities to implement youth services.
Alex Taylor, vice-chair of YMCA Barnsley, said: "Many parts of society, including young people, have suffered and are still facing challenging times, limited social interaction, educational anxiety and a plethora of other concerns that no recent generation has experienced.
"The sector is on its knees following a generation of cuts to youth services, and ultimately young people have paid the price.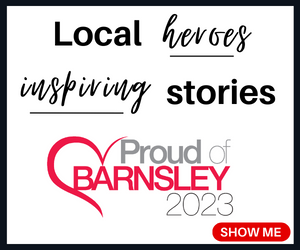 "In these moments, we need a strategic vision - similar to that demonstrated in Wales - in order to ensure there is a delivery of principled support services for all young people from all walks of life.
"Just like our young people, we desire to look toward the future with hope.
"We provide young people with an opportunity to develop and realise their potential.
"Today, we continues to work with young men and women, regardless of race, religion and culture, from our youth centre at Blucher Street and at sites across the borough.
"YMCA Barnsley is hopeful that the Chancellor's upcoming budget announcement will offer the support needed for young people and for the youth service sector as a whole."
Founded in London in 1844, Barnsley's branch - one of 133 across the UK - opened in 1857.
Although calls for longer-term support are key, according to YMCA Barnsley, leaders praised recently-announced news that its base will be redeveloped thanks to so-called levelling up cash.
Andrea Battle, youth work manager at YMCA Barnsley, added: "The planned redevelopment of the building in the heart of the town will enable us to continue to provide a safe, welcoming and inclusive space for children and young people.
"It will go a long way to securing the future of young people in Barnsley."