BARNSLEY know the trip to Wycombe Wanderers tomorrow will be a threat to their excellent recent run but Michael Duff has said: 'there is no reason we can't win every game.'
The Reds are fourth in League One, eight points off the two automatic promotion places and six clear in the top six.
A 3-0 home success over second-placed Plymouth Argyle on Saturday extended their unbeaten run to ten games with eight wins including comfortable home victories over top ten sides Derby and Portsmouth.
After the trip to Buckinghamshire, they are due to host local rivals and leaders Sheffield Wednesday on Tuesday before completing their March fixtures with a long trip to Exeter City a week later.
Duff told the Chronicle: "We have come through this run of games unscathed so far with some good performances.
"The next two are just as big.
"Tuesday night will look after itself but we want to go into it after a good result and performance.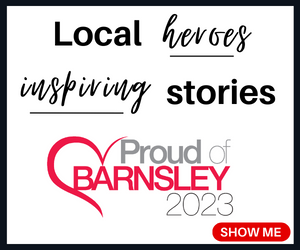 "I've probably been surprised by the margin of victory. I don't think anyone expected us to stick four on Derby.
"The Plymouth game wasn't a 3-0 game but we were clinical. We've created a lot of chances and scored some good goals.
"I don't think there will be two or three goal margins in the next few games.
"But there are loads of positives for us at the moment."
How do Barnsley maintain their current performance levels consistently?
Duff said: "We will just keep believing the last one doesn't owe you the next one.
"When you think you've cracked football, you're done.
"There is no reason we can't win every game but you have to have to keep the same focus and mentality.
"We use the example of Ed Moses (American 400m hurdler) who went ten years without losing a race – no matter if he was ill or not motivated.
"You play the next game like it's your last which is hard because they are human. Then you need a bit of luck with referees and mistakes. We could have lost to Plymouth with a mistake by Mads Andersen but it wouldn't have been to do with our mentality."
Wycombe are seventh, three points behind the top six. Is there more riding on tomorrow's game because they are the side chasing the top six?
Duff said: "No. The top eight have pretty much been winning for the last few months. You just have to keep winning and any blip is magnified.
"We just have to keep looking after our own business.
"It will be a tough game at Wycombe and, if we can beat them, it obviously makes it a bigger gap."
Gareth Ainsworth, who had been Wycombe manager since 2012, left last month for QPR. He had won his last five matches. Ainsworth was replaced by Matt Bloomfield – who had made more than 500 appearances for Wycombe as a player then started his managerial career at Colchester United in September.
His five games in charge have brought two wins, one draw and two defeats.
This week they lost 2-1 at lowly Burton Albion on Saturday then won 2-0 at Bristol Rovers on Tuesday so they have less time to prepare than Barnsley.
Duff said: "I went to watch them at Bristol Rovers. It was a good open game. Wycombe scored a couple of good goals.
"I am not one for pigeon-holing teams. It's lazy to say they just boot it and beat you up. I imagine people have tried to do Wycombe down a lot. They will have beaten bigger teams and the easy thing to say is 'they played long ball and beat us up'. But actually they were just better.
"I played with Vokesy (striker Sam Vokes) and you won't get anyone better in the air."
He added: "They are not little Wycombe anymore. Look at the players they've got.
"They were on our toes for a long time when we were sixth and they're not going away.
"Matt knows the club intimately.
"I know him really well from doing our LMA diploma. He rang me a few times when he first went in at Colchester for advice. He's a really good guy.
"I would imagine right now he won't try to change too much. Gareth will have influenced him a lot."
Wycombe won 3-0 at Oakwell in August, with all three goals coming from outside the box. Duff said: "We're not going there to right that wrong.
"We just need to keep winning. We can reference it. But I don't think it will be the last thought in the players' minds.
"It's a reminder of the quality Wycombe have got. I'd be surprised if they've scored three better goals in a game.
"It was a slap for us but we're a different animal now. We went under and I don't think you will see that again."
Wycombe have former Barnsley players Josh Scowen and Jason McCarthy but ex Reds captain Alfie Mawson retired earlier this year.
The clubs have met nine times, with Barnsley winning four and losing two.
Their four trips to Adams Park have brought two wins, a draw and a loss.