THE family of a Darfield boy on palliative care now fear the worst after Wednesday's budget did nothing to help fill a £300m annual gap for kids in a similar position.
Daniel Green, six, whose brain is damaged in three areas, was diagnosed with cerebral palsy and mitochondrial disease at four months old leaving him struggling to stand, sit and eat.
He was placed into palliative care in 2021, but his family took comfort in the fact he would be able to receive care at Bluebell Wood Children's Hospice in Sheffield.
That was until the service was forced to temporarily suspend its clinical services to the public due to a shortfall in funding and staff last year.
The service was able to reopen just before Christmas but Daniel's grandma, Zoe Darcy, fears a closure may return due to the lack of funding palliative care services receive.
She told the Chronicle: "When they shut Bluebell Wood last year we were left without palliative care.
"We had to stop everything to look after Daniel.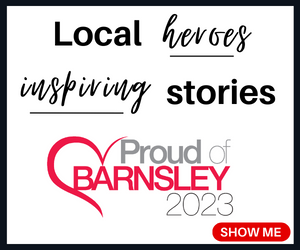 "It was horrendous but we were really glad it opened back up before Christmas.
"We're worried now - we really don't want to lose it again."
Together For Short Lives, an organisation which supports children on palliative care, welcomed the decision to extend energy bill and childcare support in Wednesday budget - but admitted they were concerned that the government has not addressed the £300m annual gap in funding.
Andy Fletcher, chief executive, said: "I welcome the Chancellor's decision to fund extended household energy support and a new package to help charities.
"This should provide some help to families of seriously ill children and the voluntary sector palliative care services they rely on, including children's hospices, who remain worried by soaring energy costs.
"However, the government has not gone far enough.
"The Chancellor has failed to support families with the long-term additional costs of looking after children who need electrical equipment to stay alive.
"Childcare reforms are welcome, but seem to do little to help parents who want to work, but cannot because of a lack of childcare that meets the complex needs of their seriously ill child.
"And the Chancellor has done nothing new to address the £300m gap in NHS funding for children's palliative care in England - or to secure the future of the NHS England Children's Hospice Grant as a ringfenced, centrally-distributed fund beyond 2023/24, as it is now."
Zoey said that she feels families like hers were 'forgotten about' during the government's budget announcement.
"Everyone is talking about this being a fantastic budget - but it's not for us," she added.
"People don't like to talk about children on palliative care as it's not a nice subject - but it needs to be mentioned.
"This will be a massive struggle for a lot of children like Daniel.
"This year we've had a massive issue with Daniel's weight and we need these services.
"We can't just turn off appliances like the government tell people to do.
"Our gas bill is around £400 a month and we have the electric going up because we have to have Daniel's machines on all the time.
"They keep Daniel alive.
"He's on palliative care at home - we're becoming ill because we're so tired and stressed."