A POIGNANT memorial in honour of a popular teenager who was fatally stabbed has been installed at his beloved junior football club.
Loui Phillips, who was 15 when he was murdered by 17-year-old Kyle Pickles on Fish Dam Lane, Monk Bretton, in August 2021, came up through the ranks at Cudworth-based Pinfold Pumas and shone for their under-16 outfit.
The club's home, on Darfield Road, was chosen as the location of a memorial bench to remember Loui, who was known as the 'king of the wing' due to his pace.
Craig Prince, the club's secretary, said: "Loui was stabbed while going about his day and was just 15.
"He was so popular and his friends, family and the club came together to raise money to fund his memorial bench.
"Football was a massive part of his life so it's a fitting tribute to a brilliant kid who was adored by everyone at the club."
Pickles, formerly of Kirkstall Road, New Lodge, stabbed Loui in a 'jealous rage' over a perceived relationship before walking away from the scene, leaving his victim for dead.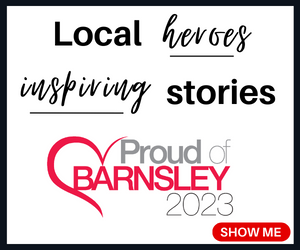 He located Loui - who was walking with his friend - by using the social media platform Snapchat before purposely setting out armed with a kitchen knife.
Loui, who attended nearby Outwood Academy Shafton, was still conscious after he was stabbed and managed to give a full account of the attack to a police officer on the way to the hospital.
When officers arrived at the scene, Pickles was identified as his killer by a witness and, after being spotted by police from their helicopter near his house, he fled when approached before being arrested shortly after.
He made 'no comment' during the interview but his DNA was found on the handle of the murder weapon, and was picked out in an ID parade.
Pickles admitted murdering Loui and was sentenced to life in prison with a minimum term of 17 years.
He was also sentenced to three years in prison for possessing an offensive weapon this sentence will be served concurrently.
Loui's mum, Louise Hartley, has said she has been 'totally lost' since her son's tragic death.
She said: "I keep reliving the phone call that Loui made to me after he was stabbed, and the proceeding days where I sat by his bedside in hospital watching him die.
"I miss him constantly, I miss the small moments like him wandering into the room to sit with me or ringing me to say he will be home soon when out with friends.
"Loui had the world at his feet - he loved football and was excelling on the pitch."