MORE than 200 people have signed a petition against plans for a new supermarket which campaigners believe will add to the further 'destruction' of a once-green area of Barnsley.
Lidl initially lodged its bid for a new store on Sheffield Road, off Birdwell roundabout, with a proposed new access off Cross Keys Lane before withdrawing the application in December.
It has now submitted revised plans wich are due to be discussed by councillors next month.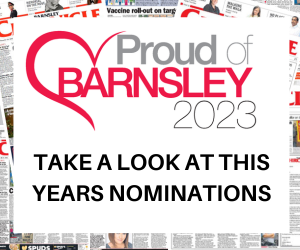 The German firm decided to delay the scheme due to concerns received from highways officers, which has resulted in Lidl moving the potential store further along Cross Keys Lane.
However, a petition has now broken the 230-signature barrier - and campaigners this week vowed to continue their fight.
Sharon Townsend, 45, started the petition and hopes to deliver it to Barnsley Council to help change the plans.
She told the Chronicle: "So far more than 230 people have signed the petition.
"I feel that the plans are in the wrong place and I fear for the safety of people in Hoyland Common - especially school kids.
"That's why I decided to start the petition."
Sharon, who lives just minutes away from the planned site, said the village has 'changed a lot over the last 20 years' - and is urging the council to step in.
"I was quite surprised that so many people have backed the petition," she added.
"I'm not against there being a Lidl, but it's in the wrong place.
"It will cause more havoc on the roundabout which is already horrendous.
"I think that the Co-op will end up shutting if it's put there and it's the only Post Office in Hoyland Common - it's much easier than going to Hoyland or Birdwell.
"It's also a nice area where people go to walk their dogs.
"This village has changed a lot over the last 20 years."
As part of the car park changes, 11 standard 7kW electric vehicle charging points will be ditched in favour of two faster-charging 50kW units.
Leigh Bacon, secretary of campaign group REACH (Rebuilding Environment and Community In Hoyland), believes residents are 'furious' with the plan and urged people to sign the petition.
"We are hemmed in by industrial sites on all sides so it's no wonder residents feel neglected," she said.
"In the main we as a group try to speak on behalf of our members and the residents of Hoyland.
"Their take is that they're not very happy.
"They don't feel that they've been consulted enough and it seems that any plan that goes forward from the council is just approved."
According to Barnsley Council's website, a target date for the planning board to decide the new application's fate has been set for May 22.
A public consultation, it adds, ended earlier this month.
Coun Robert Frost, cabinet spokesperson for regeneration and culture, added: "We recognise and understand the concern of local residents regarding this application.
"As part of our analysis, we will consult with residents and make sure any comments received are fully considered as part of the planning process. The original application was recommended for refusal, so the onus will be on Lidl to address the reasons for refusal one of which was the likely impact on neighbouring residents."