BARNSLEY Central MP Dan Jarvis completed his tenth London Marathon for Cancer Research UK on Sunday raising thousands of pounds in the process.
Sunday marked Dan's 13th London Marathon overall, but his tenth for the cancer charity since becoming an MP.
His first wife, Caroline Jarvis, died at the age of 43 in 2010 after being diagnosed with bowel cancer.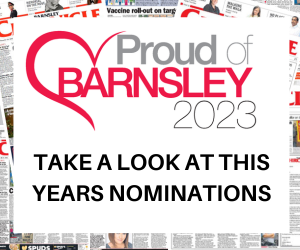 After completing the run, Dan said: "It never gets any easier.
"Unfortunately for me, I hadn't done much training, so it was a long, hard slog.
"However, I've been blown away by the support along the course and by the generosity people have shown. "
"I'm delighted to have been able to raise thousands of pounds to support the incredible work of Cancer Research UK.
"I know from my own experience the devastation cancer causes.
"I hope that by running I've not only been able to raise some money, but also awareness of the importance of attending screening appointments and early diagnosis.
"Catching the disease early saves lives and I'd urge anyone, if they notice any changes or think that something is just not quite right to please get it checked out.
"That particularly applies to all the stubborn blokes out there who are notoriously bad for not bothering to go and see their GP."