MICHAEL Duff says Barnsley's play-off semi-final legs against Bolton Wanderers are his highest-stature games as a manager, and that everyone at Oakwell is relishing the occasion.
The Reds completed their season with a 2-0 loss home to Peterborough on Sunday. That left them fourth in League One with 86 points. The first play-off leg is tomorrow at the University of Bolton Stadium from 3pm with the second leg on Friday, May 19 at Oakwell from 8pm.
The final is at Wembley on May 29 against the winners of Sheffield Wednesday and Peterborough United.
Duff told the Chronicle: "They are the biggest games of my managerial career in terms of stature. But when you have an opportunity to win the title like we did at Cheltenham, that's a big game.
"I scored a goal that got Cheltenham into the Football League, that's just as important to me as winning the Championship or winning at Wembley.
"Each one has its own story. The Bolton games are the biggest now because they are the next games. But if we beat them and don't win at Wembley they will be irrelevant. We have to put three good performances together."
Duff added: "We're on Sky, in front of big crowds, promotion on the line – these are the games that get your juices flowing and that's why we do it.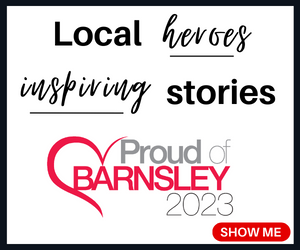 "I have been looking forward to this for three weeks. We had a meeting at the start of the week and I said: 'thank God it's here, I have been waiting to present this.' It was a presentation in pictures of what the players have achieved this season. Now we are all fully focused on two cup finals. We had a three in a 24 chance at the start of the season but now it's one in four so we've doubled our odds."
Barnsley collected the fewest points in the top four divisions of English football this season after falling behind – with three in total – but did not lose after taking the lead. Duff believes his side are getting better at recovering from falling behind and that won't be a major factor in the two-legged Bolton tie.
"We have reacted a lot better recently. We went 1-0 down against Peterborough and I thought we were dominant until we conceded a corner. We've been better in other games too. That's the positive sign. In the early part of the season it looked like we were never going to get back in games after we conceded.
"It's completely different in the play-offs because it's a 180-minute game.
"I don't see the players giving in until the 190th or 200th minute or maybe even longer if it goes to extra-time. We will be fighting until the end."
Bolton won 3-2 at Bristol Rovers to ensure they finished fifth.
Duff said: "If you were going to describe them in a few words it would be that they want to dominate the ball and they are aggressive in their press.
"They work it into good areas and don't just toss it into the box. They are a good footballing team but you look at their defensive record and there's obviously a structure and organisation as well. We'll have to be clued in."
Duff clashed on the sidelines with Bolton boss Ian Evatt during the 0-0 league draw in Bolton in October then a 2-1 win in the FA Cup three weeks later.
He said: "Sometimes it happens when teams play games so close together.
"The arguments on the sidelines are just two benches wanting to win – the same as the two teams. As long as it doesn't spill over or cross the line, there is nothing in it. Ian is a competitive bloke, I am a competitive bloke.
"We used to mark each other at corners, now we are two managers who want the best for their teams."
Is it an advantage to play at home in the second leg?
"I will tell you after the second leg.
"I haven't looked into historical things. We might win the first one and lose at home. It happened to me at Cheltenham and I didn't see it coming."
Duff won play-offs as a player with Cheltenham and Burnley then, when he returned to Cheltenham as manager, they lost a 2-0 first leg lead against Northampton.
Duff told the Chronicle: "I had two (play-off campaigns) as a player and won them both. The one as a manager was slightly different because it was during lockdown. We had 12 training sessions to prepare.
"It was tough and I learned a lot from it. We hadn't conceded three goals in a game all season and only conceded two four times. We won the first leg 2-0 and lost 3-0 at home. That's what pressure can do and you can't account for that.
"It was the season unravelling in front of your eyes. I learned you have to try to make a change as it's happening.
"I have had good and bad experiences of the play-offs."
The referee for the first leg is due to be Andrew Kitchen – who has never done a Barnsley game before – while for the second leg it is Josh Smith who has taken charge of four Reds matches, the last being their 2-0 win at Sheffield Wednesday in September.
Duff said: "The main concern is we deliver a good performance and referees don't get involved.
"We've talked about referees too much this season because we have been on the wrong side of terrible terrible decisions.
"I spoke to Mike Jones (EFL head of refereeing) and said we just want the best team to win. I got the party line which you would expect."