DARREN Barnard was the last player to net a winner against Bolton Wanderers at Oakwell but hopes that is no longer the case by the end of tomorrow.
The Trotters have not lost at Barnsley in seven visits across more than a quarter of a century since Barnard netted a free-kick in an FA Cup win in January 1998.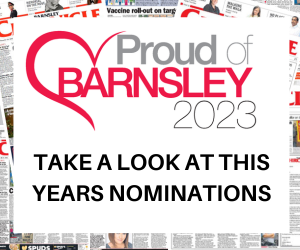 Barnard told the Chronicle: "I remember the goal very well.
"Redders (Neil Redfearn) was about to take the free-kick and he was the king of the club so usually we let him do whatever he wanted to do.
"I just saw the 'keeper on the far side trying to line up his wall and, in those days, you could take quick free-kicks, not wait for the whistle.
"I casually strolled up while Redders was having a chat with a couple of people and I thought 'let's just hit it and see what happens.'
"It skidded in and we won.
"I am shocked it's 25 years since we beat Bolton at Oakwell.
"Hopefully that can be changed."
Barnard thinks another moment of individual quality might be needed to settle what is expected to be a tight game. The two teams meet at Oakwell from 8pm on Friday night having drawn 1-1 in the first leg.
"You want it to be defined by a moment of magic rather than a mistake.
"You would like to think someone will step up and make the difference.
"We have plenty of players in the squad who can do that. I can't wait to watch the game.
"I watched the first leg and thought Barnsley were unlucky not to win.
"It's all set up for a good game at Oakwell.
"Hopefully the crowd can be the 12th man and make the difference.
"I'd say Barnsley are slight favourites with home advantage and from what I've seen from them.
"It won't be easy because Bolton are a decent side. It's about who turns up on the day but hopefully Barnsley come out on top."
Barnard played for Barnsley in the 2000 second tier play-offs and says there is something special about those end of season games.
"There's the opportunity to play at Wembley which is huge. Not many footballers get to pay there.
"From the club point of view, Barnsley should be in the Championship at a minimum.
"Michael Duff has come in and done very very well after such a disappointing season last season.
"The next step is to get promoted.
"Peterborough have probably cemented their place with a win that was similar to what we did to Birmingham all those years ago (a 4-0 play-off semi-final first leg victory). But I am quietly confident Barnsley can get promoted."