LONG-HELD ambitions to change the way commuters think about travelling across the borough - which paved the way for a host of so-called active travel schemes totalling more than £13m - will result in council employees being encouraged to 'set an example'.
Work is now underway on multi-million pound schemes to make it easier for residents to walk, cycle and access public transport - reducing the prevalence of vehicles - in order to boost health and air quality objectives.
The A61 and A635 active travel routes, and Darton and Elsecar stations' access schemes, all began at the start of the year.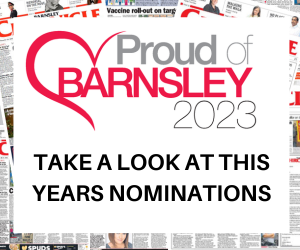 All four are being funded through the South Yorkshire Mayoral Combined Authority's allocation of funding from the government's Transforming Cities Fund (TCF).
However, department bosses at the council confirmed future schemes will all be assessed on merit and scored against strict criteria imposed by the government, while local authority employees will also be encouraged to make the move to active-based commuting.
Coun James Higginbottom, cabinet spokesperson for environment and highways, said: "Funding has been awarded with clear instructions to reduce the need for
private cars and to promote more sustainable modes of transport such as walking
and cycling.
"Any proposed scheme undergoes an assessment using the Department for
Transport's scoring mechanism to determine the benefit to cost ratio (BCR) - that
score will then determine whether it is value for money (VfM) or not.
"For example, a BCR of between one and one-and-a-half gives a low VfM score, whereas BCR over two is a high VfM and over four is deemed very high.
"Clearly low-scoring schemes are unlikely to be supported and receive funding, but now that the council's transport strategy has been adopted, we are creating an active
travel plan strategy.
"This includes the council's own internal travel plan and as part of this, we'll be inviting our employees and elected members to take part in a survey to determine how people travel to work."
The A61 scheme includes a large section of new off and on-road cycling infrastructure, linking Royston and the town centre, whilst the A635 active travel link scheme is a package of measures to encourage walking and cycling along the A635 between Stairfoot Roundabout and Hollygrove roundabout in Goldthorpe.
The Darton station access scheme will create a safer route for pedestrians and cyclists between the two platforms using the existing underpass, while improving connectivity for them either side of the railway line.
As well as this, the Elsecar station access scheme includes widening footways, improved crossing facilities, raised kerbs at bus stops to improve access, and a new surfaced footpath through parkland to separate pedestrians and cyclists from road traffic.
The council hope this will make it as easy as possible for residents to walk and cycle to the station and reduce the desire to drive by vehicle.
"Walking, running and cycling more helps you to be healthier and it's better for the environment," Coun Higginbottom added.
"We're working hard to make sure our borough will have different ways of connecting our places and people.
"Through this funding we're giving people more choice to walk, cycle, or use wheelchairs to travel around our borough.
"It also includes really important improvements around our railway stations at Darton and Elsecar, further encouraging people to use public transport for all or part of their journeys.
"We all have a part to play in helping Barnsley to be net zero carbon by 2045, protecting our borough for future generations.
"Making it easier for people to use their car less is a really important part of our work towards that goal."