SERBIAN cult hero Slobodan Tedic is hoping he makes it to the 'very top' – but he's focusing on firing Barnsley back to the Championship first.
The Manchester City loanee has scored four times for Michael Duff's side since he kickstarted his season with a goal against Wycombe Wanderers in March.
He's mainly been used off the bench this season but started both legs of the play-offs after Duff admitted he has turned into a 'different animal' since he returned from an injury.
The 23-year-old is hoping to start at Wembley but said he will give his all no matter what.
"This year I had an injury for four months," he said.
"I had a problem with my ankle so I didn't start too many games.
"But I started two very important games against Bolton and we won the last game which is the most important thing to do. I will give my 100 per cent if I start or not."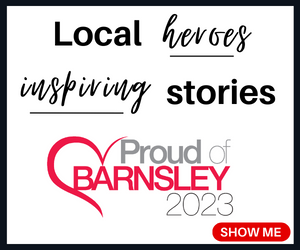 He added the game on Monday will be 'special' due to the locality of the two teams facing each other – but the team are in unison in wanting to win the game.
"We've been preparing for this game all week. Everyone from the club wants to win this game because it's the most important one. We'll be going to win it.
"It's a special one because they're close to us. We played against them this season and it was fantastic – but they're a good team.
"We believe in ourselves and we're going to try our best to win."
It'll be the first time the Serbian under 21 international has played at Wembley and he's got a number of supporters from abroad making their way down to the capital.
He said: "My parents, agent and friends from Holland will come down. It's my first time playing there so it's exciting."
Tedic is yet to play for Pep Guardiola's side since his move in 2020 – but he's hoping to make it to the top of the football pyramid, after he tries to get the Reds promoted.
He said: "I want to reach the top. This is great for experience.
"There's not too many times you get to play at Wembley and everyone is looking forward to that.
"I am focused for this game and after that I will go to Holland and start pre-season at Man City.
"I am happy because they are one of the biggest clubs in the world."