Barnsley conceded with 15 seconds left before a penalty shoot-out as they lost their League One play-off final 1-0 to Sheffield Wednesday – having played with ten men since the 50th minute.
Josh Windass headed home in injury-time at the end of extra-time to break the hearts of a Reds team who had produced a heroic effort at Wembley.
Adam Phillips was controverisally sent off five minutes into the second half – just after his side were denied what looked a clear penalty – but Barnsley had the better chances in the 90 minutes before defending heroically in extra-time.
Reds fans, despite being outnumbered by more than 20,000, were loud throughout and cheered their heroes off at the end.
Michael Duff kept the same 11 as for both of the semi-final legs against Bolton Wanderers. Robbie Cundy replaced Barry Cotter on the bench.
Wednesday had the first chance in the ninth minute when a cross from the left was headed down to Dominic Iorfa whose volley eight yards out was too close to Harry Isted who pushed it away.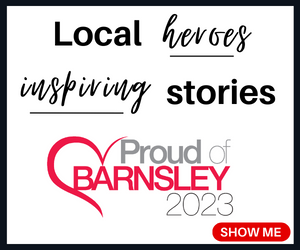 Adam Phillips then volleyed a tough chance over from 15 yards in the 15th minute after Slobodan Tedic headed a Luca Connell cross into his path.
Nicky Cadden shot well over from just outside the box after a Connell corner was headed out.
Bobby Thomas then headed a Connell corner over under pressure from a marker 12 yards out in first half stoppage time.
Tedic then had a shot blocked in the box after Cadden was gifted the ball and found Phillips who fizzed a good pass into the striker in the box. Tedic was taken off at the break for James Norwood.
Barnsley appealed for a penalty three minutes into the second half when Liam Kitching appeared to be kicked in the box by Lee Gregory. The VAR looked at the incident but ruled against a penalty.
Phillips was sent off minutes later for a tackle on Gregory.
The ten men almost took the lead five minutes later when Cadden's shot was flicked by the head of Kitching onto the crossbar.
Wednesday almost took the lead when Bannan beat Connell in the box but curled over from 12 yards out on the left.
Cadden then burst into the box on the left and forced Cameron Dawson to push a powerful shot over.
Isted then made a fine save, sticking out a left hand to stop the ball after Bobby Thomas deflected a low cross towards his own goal. Josh Windass shot wide of the bottom right corner from 20 yards.
Barnsley were the better side for the final quarter of the 90, despite having a man fewer – showing great character and being roared on by their fans.
Norwood brilliantly outmuscled two Owls defenders to win the ball on the right of the box, then unleashed a powerful shot from a tight angle which Dawson impressively tipped over.
Substitute Josh Benson came off injured in the 90th minute, having been brought on in the 72nd, and was replaced by Jon Russell.
Wednesday were on top in extra-time.
Mads Andersen cleared off the line from Michael Ihiekwe's header off a Will Vaulks cross. Bannan then shot just over from outside the box.
Isted produced an incredible point-blank save from Michael Smith two yards out then Jordan Willliams brilliantly threw himself in front of Lee Gregory's follow-up.
Isted also kept Bannan's 20-yard shot out of the bottom right corner then, on the counter-attack from the resulting corner, Kitching and Luke Thomas worked the ball to Connell who sliced wide with the goal gaping eight yards out.
Will Vaulks found the top right corner from 20 yards just after half-time in extra-time, but the linesman rightly ruled it out for offside in the build-up.
The winner saw Windass power home a header from a left-wing cross then play re-started for two seconds before the full-time whistle.
Barnsley (3-5-2): Isted; B Thomas, Andersen, Kitching; Willliams, Phillips, Connell, Kane (Benson 72 (Russell 90)), Cadden (Watters 105); Tedic (Norwood HT), Cole (L Thomas 72).
Unused: Collins, Cundy.
Yellow cards: B Thomas
Red cards: Phillips.
Wednesday (3-5-2): Dawson; Iorfa, Ihiekwe, James (Hunt 103); Paterson (Vaulks 79), Palmer, Bannan (Dele-Bashiru 116), Johnson, Windass, Gregory, Smith. Unused: Stockdale, Flint, Brown, Adeniran.
Goals: Windass 120+3.
AS IT HAPPENED
3:01pm

3:03pm

3:04pm

3:08pm

3:09pm

3:12pm

3:14pm

3:17pm

3:20pm

3:24pm

3:29pm

3:31pm

3:32pm

3:36pm

3:38pm

3:44pm

3:45pm

3:46pm

3:46pm

3:49pm

3:50pm

4:05pm

4:05pm

4:06pm

4:07pm

4:07pm

4:08pm

4:10pm

4:14pm

4:15pm

4:17pm

4:18pm

4:22pm

4:25pm

4:28pm

4:32pm

4:32pm

4:32pm

4:32pm

4:33pm

4:34pm

4:39pm

4:39pm

4:40pm

4:40pm

4:47pm

4:50pm

4:51pm

4:51pm

4:51pm

4:56pm

4:57pm

5:01pm

5:02pm

5:04pm

5:04pm

5:06pm

5:08pm

5:10pm

5:13pm

5:14pm

5:14pm

5:14pm

5:16pm

5:17pm

5:20pm

5:20pm

5:20pm

5:22pm

5:24pm

5:25pm

5:28pm

5:30pm

5:30pm

5:32pm

5:35pm

5:35pm

5:39pm

5:39pm

5:39pm

5:40pm

5:41pm