THE grandmother of a young boy on palliative care says a 'weight has been lifted' thanks to the tireless work of a local MP.
Daniel Green, six, whose brain is damaged in three areas, was diagnosed with cerebral palsy and mitochondrial disease at four months old leaving him struggling to stand, sit and eat.
He was placed into palliative care in 2021, but his family took comfort in the fact he would be able to receive care at Bluebell Wood Children's Hospice in Sheffield.
That was until the service was forced to temporarily suspend its clinical services to the public due to a shortfall in funding and staff last year.
The service was able to reopen just before Christmas but Daniel's grandma, Zoe Darcy, fears a closure may return due to the lack of funding palliative care services receive.
Barnsley East MP Stephanie Peacock has been lobbying the government - after hearing Zoe's fears - and working 'around the clock' to get the family, and others like them, the answers they so desperately need.
Zoe told the Chronicle: "She's been speaking with the Minister responsible to try and get the answers we need.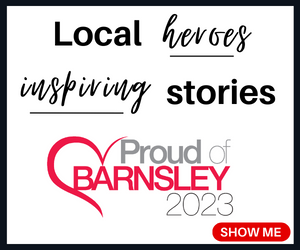 "They government are now aware of the challenges families like myself and Daniel are having.
"I've been working with her heavily around it and she's been getting us answers.
"She's amazing - she's been so helpful in supporting us going forward.
"It's taken a great weight off our shoulders - it's just so nice to see someone who is so understanding and caring about our community."
Zoe said that Daniel is currently out of school but is doing well - and she admits there's only so much Ms Peacock can do as Labour are not in government.
"She's trying her best and is so determined but there's only so much she can do before the government have to step in," she added.
"If we had someone like her in government then we'd have everything we need by now.
"We're quite confident that everything is progressing and things will be done.
"It's just so nice that we have someone like her to push the community's issues."
The Barnsley East MP met with the Health Minister Helen Whately last month to get answers for Daniel - and she's hopeful the government will act soon.
She said: "Daniel has been receiving treatment from the Bluebell Wood Children's Hospice.
"The hospice were forced to close last year due to workforce pressure and have been given notice that their annual energy costs have gone from £16k to £40k per year, and are facing numerous other pressures as a result of the cost-of-living crisis.
"I met with Health Minister Helen Whately to share with her the heartbreaking situation Daniel and his family are in and to discuss the pressures that children's hospices are facing, and ask what further support the government can offer hospices.
"I was glad to have the opportunity to urge the government to provide the certainty Hospices so desperately need."