BARNSLEY Council officers are currently designing proposals to address parking issues in Royston, it was revealed yesterday.
At the full council meeting, Coun Pauline McCarthy asked those in attendance when the safety programme is set to commence in the area.
She said: "Having worked hard with the residents, Safer Neighbourhood Team, police, schools and colleagues over a number of years it's been very good news to finally hear that Vicarage Lane is to benefit from 'The School Safety' programme.
"It's now identified as a site to make changes to and benefit from funding available in the School Safety budget.
"For years we've been trying to resolve the parking issues on Vicarage Lane, and the traffic team, after listening to these concerns have come up with a set of proposals to help alleviate the issues.
"They are currently looking at the restrictions they can use to enable proactive enforcement, which will be put in place once the consultation with residents and the legal process is complete.
"When do when do we expect the consultation and legal process to be complete?"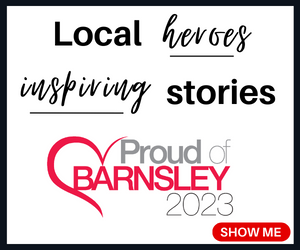 Coun James Higginbottom, cabinet spokesperson for environment and highways, said the process is set to be finalised by the end of September.
He added: "The traffic team is designing proposals to address the parking issues on Vicarage Lane, taking into account the concerns expressed by the community.
"The process will have two stages of consultation.
"Stage one is a consultation with key stakeholders, including ward members, emergency services, and other relevant parties.
"The traffic team will amend the proposals based on this feedback - this will take around four weeks.
"Stage two is a formal public consultation.
"The proposals will be presented to the public for their input and comments - this will take around three weeks.
"If any objections are received, an objection report will be prepared and presented to cabinet for their decision.
"Timescales for this process are subject to the cabinet program, and it may take up to eight weeks for a final decision.
"Once the cabinet approves the proposed changes, the necessary legal procedures will be followed.
"The order will be sealed by the legal department, and a works order will be issued to the commercial entity responsible for implementing the approved measures."
He also thanked the Royston councillors for their continued support of the schemes.
The announcement comes after the headteacher at Meadstead Primary Academy, Rachel Ward, made a plea to the community to stop parking inconsiderately on Vicarage Lane.
Year five pupil Bronte Webster had written a letter the school after she and her nannan, Yvonne Drury, were nearly knocked over by a car mounting the pavement.