A BUDDING motorsport star who is one of the youngest professional racing drivers in the county has his sights on a championship-winning end to the season.
Jonathan Moore, who recently turned 15, has been racing his Citroen Saxo in the Junior Saloon Car Championship under the guidance and coaching of Ed Pead, professional racing driver and driver coach, and Charlie Hand, who is currently competing in this year's British Endurance Championship in an RNR Performance prepped Ferrari Challenge 458.
Currently sitting fourth in the standings overall after picking up big points in recent races in Pembrey and Anglesey, both in Wales, his mum Cheryl Goulding told the Chronicle the Darton Academy pupil wants more podiums.
"He blocked out the front row for all three of his races and gained a second place in qualifying," she said.
"He's doing so well against such a large grid of tough competition from all around the UK.
"Some drivers are even crossing from Ireland for events.
"At 15 he's one of the youngest out there and is only four points away from being third and eight points away from being second which is nothing.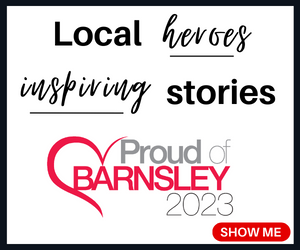 "Jonathan was interviewed by the British Automobile Racing Club for the livestream four times over the weekend and is competing on a grid of 31 cars at Anglesey.
"The competition is absolutely fierce and he's shown nothing but commitment and dedication since the very start.
"We are all really proud of him he's doing absolutely great.
"It's amazing what he's doing and how much he's achieving at such a young age."